Collection Online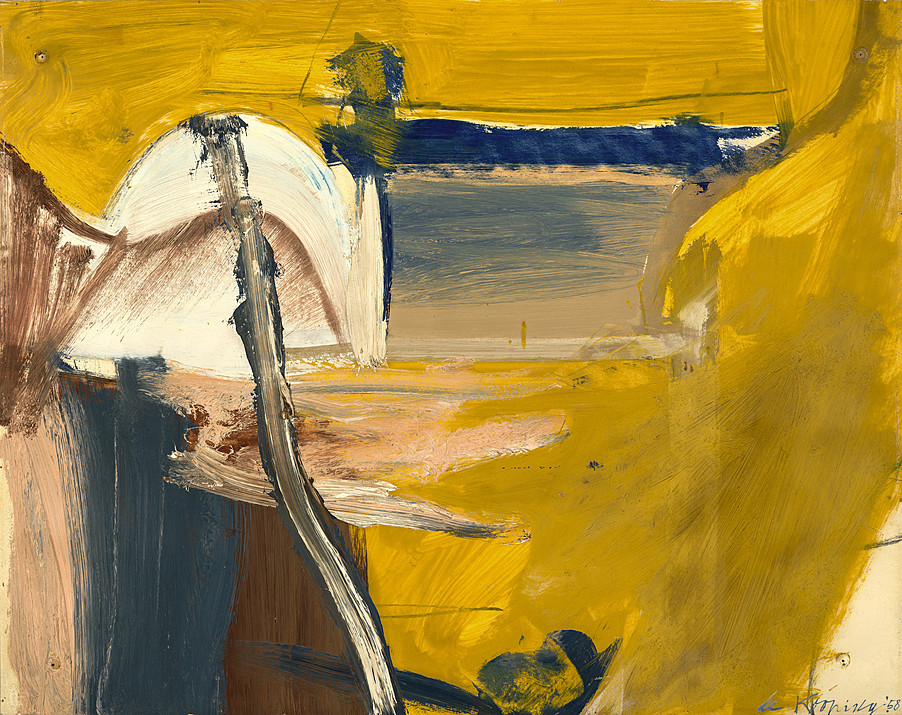 Willem de Kooning
Untitled
Artist
Willem de Kooning b. 1904, Rotterdam, Netherlands; d. 1997, East Hampton, New York
Title
Untitled
Date
Medium
Oil on paper, mounted on Masonite, mounted on wood
Dimensions
23 x 29 1/8 inches (58.5 x 74 cm)
Credit Line
The Solomon R. Guggenheim Foundation Peggy Guggenheim Collection, Venice, 1976
Accession
76.2553.158
Copyright
2016 The Willem de Kooning Foundation/Artists Rights Society (ARS), New York
Artwork Type
Movement
Willem de Kooning, like Jackson Pollock and Robert Motherwell, was a leader in the development of Abstract Expressionism, an American movement strongly influenced by European Surrealist notions of automatism and free expression. De Kooning did not use preliminary studies but painted directly on the support, manipulating pigment in vigorous, uninhibited gestures, expressing his subjective apprehensions of the material world in both figurative and abstract compositions. During the late fifties he temporarily abandoned the depiction of the human figure, which had preoccupied him since the beginning of his career, to evoke parkway and urban landscapes in abstract terms. As he wrote: "The pictures done since the Women, they're emotions, most of them. Most of them are landscapes and highways and sensations of that, outside the city, or coming from it."¹ The quality of light and the freshness of color in the present painting communicate a sense of landscape. Nevertheless, the subject relates, however indirectly, to the artist's obsession with the image of woman, whose contours he has sublimated in abstract natural forms; it is present here in the flesh tones and the lithe curves playing against an implied grid.
In the late fifties de Kooning reduced the frenzied proliferation of stroke, form, and plane that had characterized his preceding work to effect compositions of relative restraint and clarity. Each area of color, contoured only by the physical edges of the paint, is applied expansively. The broad simplification makes conspicuous the manner of paint application and the resultant textural complexities of the medium. Movement, conflict, and resolution take place on the flat surface of the canvas, while shifting penetrations into an illusory depth are made by color areas that advance and recede according to value, overlap, or shading.
Lucy Flint
1. Quoted in Willem de Kooning, exh. cat., Pittsburgh, 1979, p. 28.