Collection Online
Browse By
Browse By Museum
Browse By Major Acquisition
Eduardo Chillida
b. 1924, San Sebastián, Spain; d. 2002, San Sebastián, Spain
Biography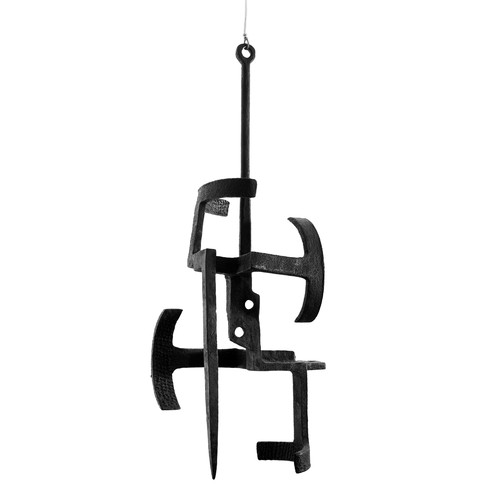 Eduardo Chillida began his career studying architecture; his oeuvre displays an underlying sense of structural organization and discipline in materials, planning of spatial relationships, and scaling of elements. A pride in craftsmanship, especially in the wrought iron work of the blacksmith, is a part of the artist's Basque heritage. From the early 1950s, his sculpture revealed the importance of the material, as seen in From Within (Desde dentro, March 1953), which exudes a vitality and tension in the bending and joining of iron elements. The curved and pointed shapes of iron bars create a silhouette that changes when seen from different angles. Skeletal forms are aligned in an open spatial organization around a central core, thus the demarcation of space is based on an essentially linear structure.
Free Guggenheim App
Download the app to explore the Guggenheim collection, plan your visit, watch videos, and more.
Send a personalized greeting today!
Guggenheim Books
Visit the Online Store to purchase exhibition catalogues, e-books, and more.