Collection Online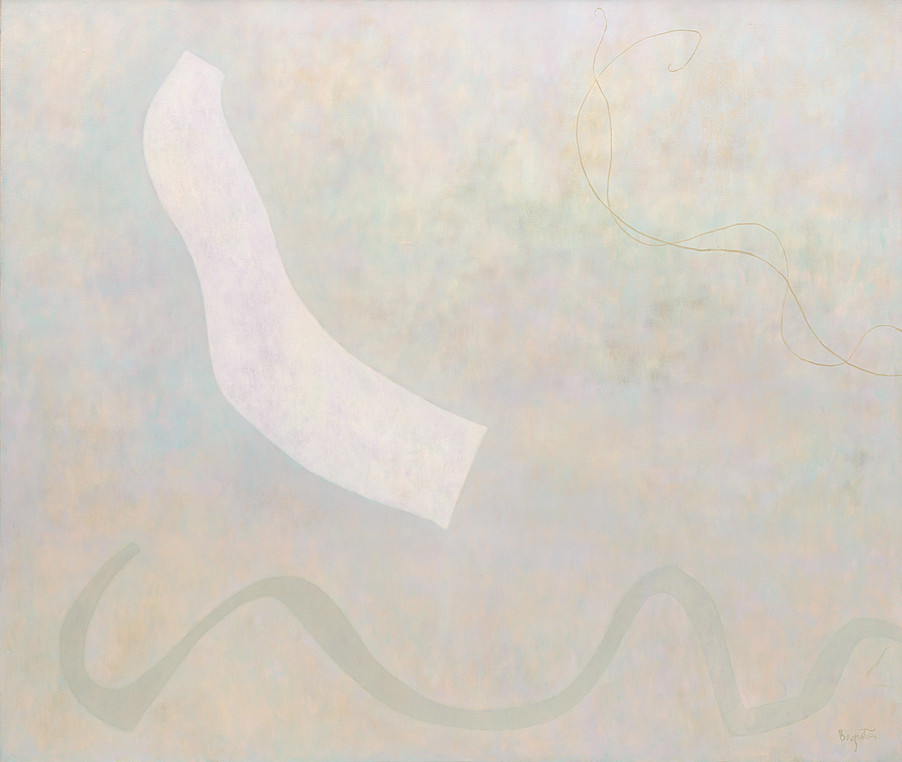 William Baziotes
Aquatic
Artist
William Baziotes b. 1912, Pittsburgh; d. 1963, New York City
Title
Aquatic
Date
Medium
Oil on canvas
Dimensions
66 x 78 1/8 inches (167.6 x 198.4 cm)
Credit Line
Solomon R. Guggenheim Museum, New York Collective anonymous gift, 1963
Accession
63.1630
Copyright
William Baziotes
Artwork Type
Movement
William Baziotes's paintings are freely improvised, intuitive affairs created in the spirit of Surrealist automatism. Each canvas, he claimed in 1947, "has its own way of evolving. . . . Each beginning suggests something. . . . The suggestion then becomes a phantom that must be caught and made real."1 For Baziotes, the "reality" he aspired to exists only in a poetic realm, one in which color and form serve as analogues for psychological and emotional states. This use of visual metaphor was inspired by the artist's love for poetry, particularly that of Charles Baudelaire, whose theory of "correspondences" proclaimed the fundamental equivalence of all things in nature and the capacity of any designated thing to symbolize something beyond itself. By the late 1940s Baziotes achieved his signature formal motif—delicate, semitranslucent, biomorphic shapes suspended within aqueous fields of muted color—which invokes the Baudelairian world of allusion and association. "The emphasis on flora, fauna and beings," explained the artist about his painting, "brings forth those strange memories and psychic feelings that mystify and fascinate all of us."2
Baziotes shared his keen interest in nature with other artists of the New York School, who were motivated simultaneously by their search for primordial truths and their fascination with scientific inquiry. What bridged these two utopian investigations was the microscope; the invisible world of protean forms it revealed promised to disclose the origins of life. This preoccupation with identifying metaphysical features of the organic realm may illuminate Baziotes's predilection for marine imagery, as demonstrated in Aquatic (1961), a painting of serpentine forms swimming through a calm, watery world. The symbolic possibilities of the ocean are vast and Baziotes drew on many of its meanings. Aquatic has been interpreted as an expression of the artist's romantic vision of the sea as a domain of symbiotic relationships. The artist was captivated by the mating practice of eels, which swim through the ocean, rarely touching but always together. The delicately intertwined lines in the picture have been thought to represent these faithful eels on their course through the watery depths.
Nancy Spector
1. Artist's statement, "I Cannot Evolve Any Concrete Theory," as quoted in Lisa Mintz Messinger, Abstract Expressionism: Works on Paper (New York: Metropolitan Museum of Art, 1993), p. 2.
2. As quoted in Claude Marks, World Artists, 1950–1980 (New York: H. W. Wilson, 1984), p. 61.