Collection Online
Browse By
Browse By Museum
Browse By Major Acquisition
James Turrell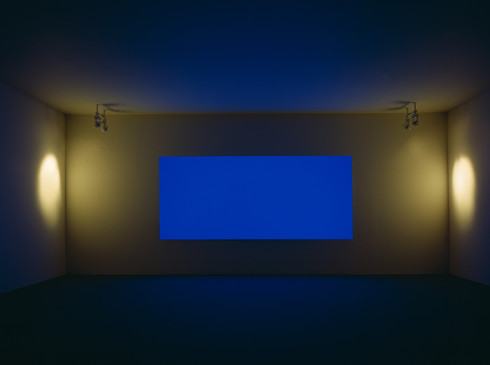 Unlike pictorial art that replicates visual experience through mimetic illusion, James Turrell's light works—one cannot call these shimmering events objects or even images—give form to perception. Through sophisticated yet spare arrangements of natural light, artificial light, and built environments, his installations encourage a heightened sensory awareness and a state of self-reflexiveness in which viewers can "see themselves seeing," as the artist puts it.
In 1987 Turrell designed Night Passage, a work in the Danaë group of his ongoing Space Division Constructions. These installations feature a bifurcated room; visitors peer into what the artist calls a "sensing space" through a large opening in the partition wall. This aperture bears a knife-sharp edge, and the light fixtures that flank it create blushes of electrical light in the viewing space. Turrell has compared the effect of these lights on the viewer to that of standing on a theatrical stage: under spotlights the audience disappears into an inky void, but outside the light a performer can see again. In the Space Division Constructions, this state of partial blindness contributes to the impression that the opening is actually a solid plane of color on the wall. In Night Passage, the volume of colored light on the other side of the threshold of the partition collapses into what appears to be a floating, luminous plane with no surface or depth, only a deep, unchanging blue hue. The illusion is destabilizing yet mesmerizing; it is a tangible example of the artist's endeavor to produce sensations that are essentially prelingual, to create a transformative experience of wordless thought.
Nat Trotman and Nancy Spector
Free Guggenheim App
Download the app to explore the Guggenheim collection, plan your visit, watch videos, and more.
Send a personalized greeting today!
Guggenheim Books
Visit the Online Store to purchase exhibition catalogues, e-books, and more.