Collection Online
Browse By
Browse By Museum
Browse By Major Acquisition
James Turrell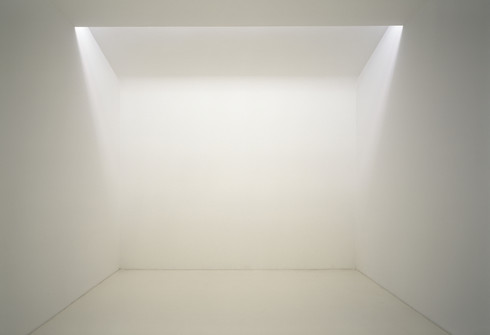 Since the late 1960s, James Turrell's artistic practice has explored the effects of light in space and time. Documenting the artist's enduring interest in the act of perception are varied bodies of work through which he challenges typical art viewing experiences. Ranging from projections to built environments, Turrell's pieces capitalize on the neutralizing power of spare spaces to create situations in which various encounters of natural and artificial light can be experienced in relative isolation. Turrell's light works are a radical departure from artistic traditions such as representational painting, in which the aesthetic effects of light are described or mimicked. Eliminating the art object entirely, the artist instead uses light as his medium. While the simplicity of Turrell's built environments is significant, this aesthetic quality is secondary to the artist's interest in the viewer's perception of light and space.
An amateur pilot, the artist finds inspiration in the ethereal interactions of light and space observed in the air and sometimes titles his works after meteorological phenomena witnessed in flight. While his pieces do not replicate the appearance of these airborne visual encounters, they allow viewers to access that elevated perspective and the accompanying perceptual experience. In nature, a virga is a wisp of precipitation that evaporates before reaching the earth. In Turrell's Virga, the first work in his Veil series (1974– ), a white-surfaced rectangular chamber is accessed via a single central portal. At each end of the chamber, a ceiling aperture permits light to enter the room. Hidden in a superstructure behind each aperture are obliquely angled fluorescent lights that stream light through sharp-edged slits into the room below; skylights embedded in the superstructure admit daylight. As a result of this arrangement, crisp planes of light slice through the chamber, shaping the ends of the room into luminous triangular masses. Shimmering like an evaporating sheet of rain, these veils of light assume a fleeting materiality—dissolving into space almost as soon as they appear. Since beams of sunlight mix with the fluorescent light, the clarity of the veils varies throughout the day as the quality of the exterior light changes. At night, Virga is stabilized by the lack of variable daylight and the consistency of the electrical light. As the planes of light oscillate between varying degrees of definition, the luminous wedges also fade in and out of focus, demonstrating the interdependence of light, space, and time.
Lindsay Ganter
Free Guggenheim App
Download the app to explore the Guggenheim collection, plan your visit, watch videos, and more.
Send a personalized greeting today!
Guggenheim Books
Visit the Online Store to purchase exhibition catalogues, e-books, and more.