Collection Online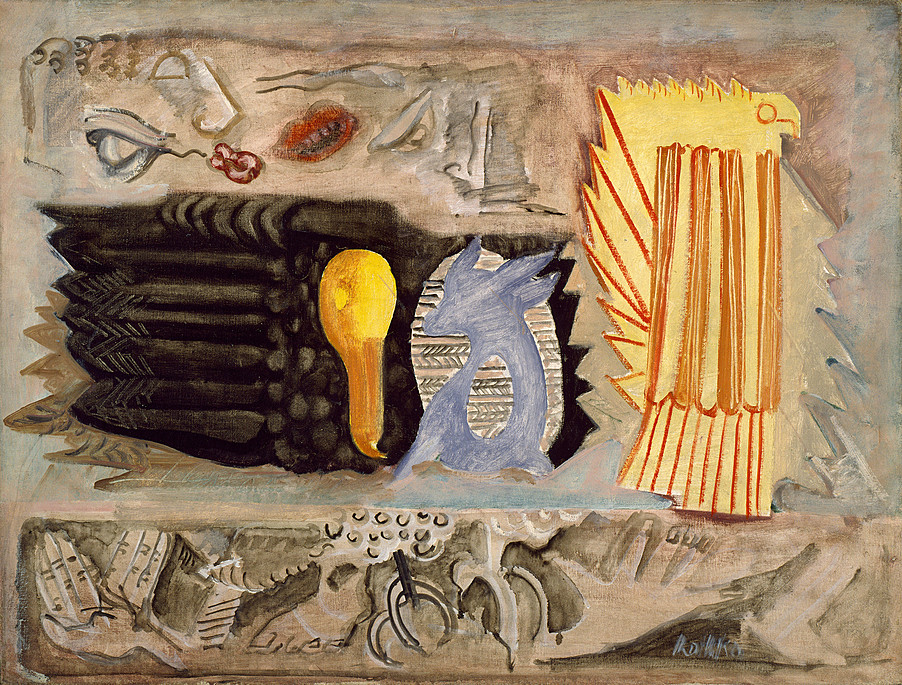 Mark Rothko
Untitled
Artist
Mark Rothko American, b. 1903, Dvinsk, Russia; d. 1970, New York
Title
Untitled
Date
Medium
Oil on canvas
Dimensions
28 1/16 x 36 1/4 inches (71.3 x 92 cm)
Credit Line
Solomon R. Guggenheim Museum, New York Gift, The Mark Rothko Foundation, Inc., 1986
Accession
86.3419
Copyright
1998 Kate Rothko Prizel & Christopher Rothko / Artists Rights Society (ARS), New York
Artwork Type
Movement
Mark Rothko (born Marcus Rothkovitz) immigrated to the United States from Russia (now Latvia) at the age of ten. He briefly attended Yale University in New Haven, Connecticut, but did not complete his degree. Rather, he moved to New York, where he began taking art classes at the Art Students League with Max Weber, one of the only professors there to have firsthand knowledge of and enthusiasm for European modernism (the majority emphasized traditional realism). Rothko's early expressionist paintings on everyday subjects reflected Weber's influence as well as that of artists such as Marc Chagall and Chaim Soutine. In the late 1920s his acquaintance with the American artist Milton Avery, who served as mentor to Rothko and a group of young artists that included Adolph Gottlieb, exposed him to new approaches to color and form.
From 1936 to 1939 Rothko participated in art projects supported by the Works Progress Administration, a government agency founded in the aftermath of the Great Depression to help provide jobs to the unemployed. In addition, he banded together with like-minded artists to mount exhibitions of their work and combat the stranglehold of regionalism in American art. It was also at this time that Rothko had his first exposure to Surrealism. He attended several exhibitions of Surrealist work, including an important 1936 survey at the Museum of Modern Art, New York, and met Surrealist émigrés, such as André Breton, Max Ernst, Yves Tanguy, and Matta, who had fled to New York during World War II.
In the late 1930s Rothko and Gottlieb adapted Avery's method of using different registers to structure the composition in a series of paintings that incorporated mythic symbols and archetypal figures drawn from Surrealism, the Swiss psychiatrist Carl Jung's theories of the collective unconscious, and primitive and archaic art. Rothko also found inspiration in literary and philosophical texts ranging from ancient Greek tragedy to Friedrich Nietzsche's Die Geburt der Tragödie aus dem Geiste der Musik (The Birth of Tragedy from the Spirit of Music, 1872). Untitled (1942), exemplifies this period in Rothko's development. It is divided into three tiers: the uppermost containing a large form composed of disembodied facial parts, which appear to preside, godlike, over the canvas; the middle layer occupied by the head and torso of a deer; and the bottom register with the deer's feet, talons, and hands. This division of the canvas into godly and earthly realms is repeated in several works of the period and echoes Rothko's 1945 statement that "our paintings, like all myths, combine shreds of reality with what is considered 'unreal' and insist upon the validity of the merger."¹
1. Mark Rothko, letter to the editor, New York Times, July 8, 1945.