Collection Online
Browse By
Browse By Museum
Browse By Major Acquisition
Gabriel Orozco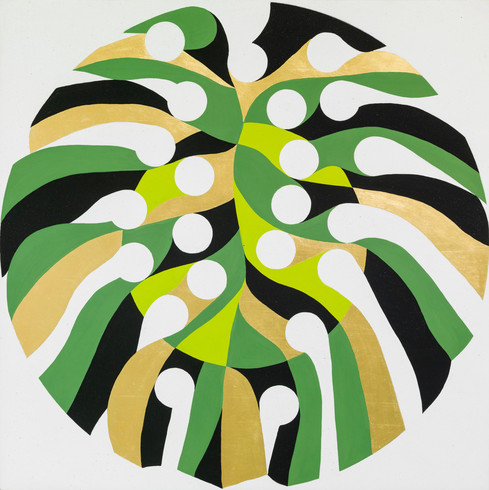 The piñanona (scientific name Monstera deliciosa) is a common plant used for decoration in homes and hotels throughout Mexico. In this canvas, Gabriel Orozco abstracts a composition from the image of a piñanona leaf's shadow. While Orozco's earlier paintings tend to focus on geometry and chance variation, here he observes a quotidian natural form, thus blurring the boundaries between the rational and the organic.
Free Guggenheim App
Download the app to explore the Guggenheim collection, plan your visit, watch videos, and more.
Send a personalized greeting today!
Guggenheim Books
Visit the Online Store to purchase exhibition catalogues, e-books, and more.