Collection Online
Browse By
Browse By Museum
Browse By Major Acquisition
Gabriel Sierra
b. 1975, San Juan Nepomuceno, Bolivar, Colombia
Biography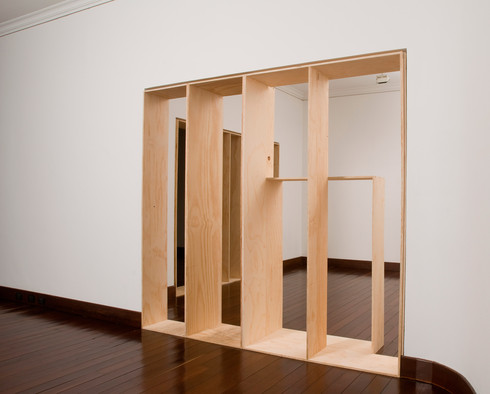 In this work, part of a larger series of "transitional structures," Gabriel Sierra has built an armature in the passageway that connects two rooms. With its unfinished wood composition and simple geometric design, Sierra's installation seems to expose the structural skeleton that exists beneath the museum's walls, heightening the visitors' awareness of their movement between the various spaces of building and exhibition.
Free Guggenheim App
Download the app to explore the Guggenheim collection, plan your visit, watch videos, and more.
Send a personalized greeting today!
Guggenheim Books
Visit the Online Store to purchase exhibition catalogues, e-books, and more.