Collection Online
Browse By
Browse By Museum
Browse By Major Acquisition
Wilfredo Prieto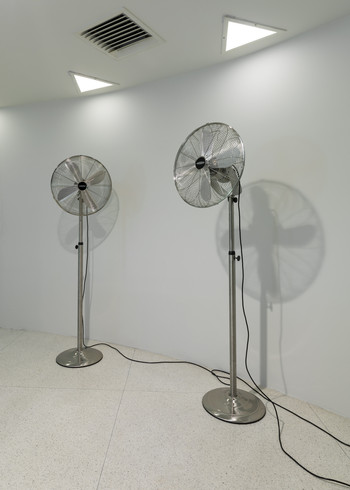 Two electric fans stand before the viewer like mute oracles, their opposite, oscillating movements ceaselessly nodding "yes" and shaking "no." In Yes/No, Wilfredo Prieto creates the possibility of bridging the gap between self and other, left and right, affirmation and negation, through the simple repurposing of mechanical movement. The fact that the fans move in different directions also serves as a metaphor for the continuously polarized confrontation between capitalist and socialist ideologies within Latin America.
Free Guggenheim App
Download the app to explore the Guggenheim collection, plan your visit, watch videos, and more.
Send a personalized greeting today!
Guggenheim Books
Visit the Online Store to purchase exhibition catalogues, e-books, and more.