Collection Online
Browse By
Browse By Museum
Browse By Major Acquisition
Wilfredo Prieto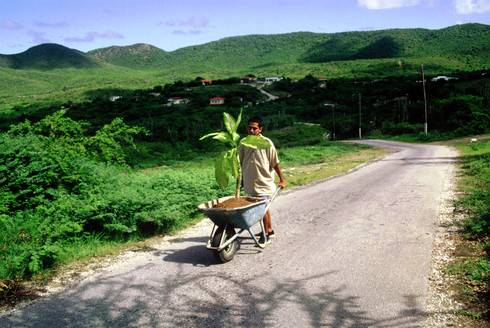 Wilfredo Prieto made Walk the first time he left his native Cuba. During a residency on the Caribbean island of Curaçao, the artist put a plant in a wheelbarrow filled with soil and took it on a five-kilometer walking tour. While there is a comic absurdity to this gesture, Prieto's work connects to a long tradition of walking in twentieth-century art, its precursors including the Situationists' dérive (drift), the Surrealists' unconscious explorations of Paris, Robert Smithson's forays into the ruins of Passaic, New Jersey, and Francis Alÿs's treks around Mexico City.
Free Guggenheim App
Download the app to explore the Guggenheim collection, plan your visit, watch videos, and more.
Send a personalized greeting today!
Guggenheim Books
Visit the Online Store to purchase exhibition catalogues, e-books, and more.