Collection Online
Browse By
Browse By Museum
Browse By Major Acquisition
Rivane Neuenschwander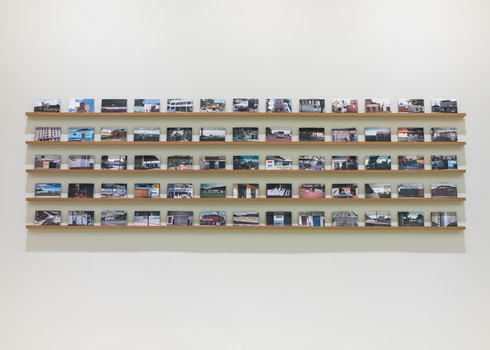 The photographs reproduced on the postcards in this work depict locations throughout Brazil—including motels, bars, churches, and stores—that are named after foreign continents, countries, regions, and cities; these include the seemingly incongruous Alaska, Baghdad, China, Jerusalem, Las Vegas, and Tokyo. While postcards typically represent the touristic desire to capture an "authentic" local experience, Rivane Neuenschwander's images document the artist's travels throughout Brazil while reflecting the desire of local communities to identify with an increasingly globalized culture.
Free Guggenheim App
Download the app to explore the Guggenheim collection, plan your visit, watch videos, and more.
Send a personalized greeting today!
Guggenheim Books
Visit the Online Store to purchase exhibition catalogues, e-books, and more.