Collection Online
Browse By
Browse By Museum
Browse By Major Acquisition
Raimond Chaves and Gilda Mantilla
Raimond Chaves, b. 1963, Bogotá; Gilda Mantilla, b. 1967, Los Angeles
Biography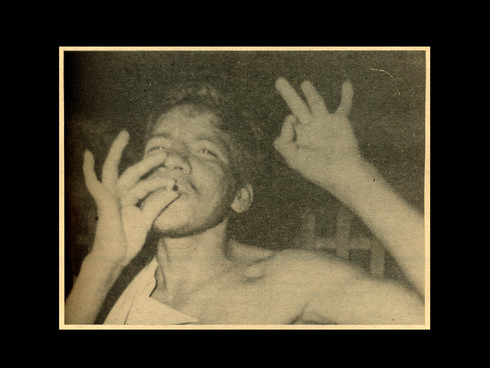 An Uncomfortable Eagerness (Un afán incómodo) presents a collection of images culled from the collections of the Library of the Center for Theological Studies of the Amazon and the Library of the Research Institute of the Peruvian Amazon. The artists traveled to Iquitos, Peru—a locus of vigorous debates around Amazonian identity—to conduct their research. Guided by intuition, they unearthed texts, images, and sounds from myriad documents, assembling a work that maps connections and constructs narratives reflecting the desire to understand the area in its complexity while examining the difficulty of conserving delicate materials in tropical climes.
Free Guggenheim App
Download the app to explore the Guggenheim collection, plan your visit, watch videos, and more.
Send a personalized greeting today!
Guggenheim Books
Visit the Online Store to purchase exhibition catalogues, e-books, and more.