Collection Online
Browse By
Browse By Museum
Browse By Major Acquisition
David Lamelas with Hildegarde Duane
David Lamelas, b. 1946, Buenos Aires; Hildegarde Duane, b. 1950, Los Angeles
Biography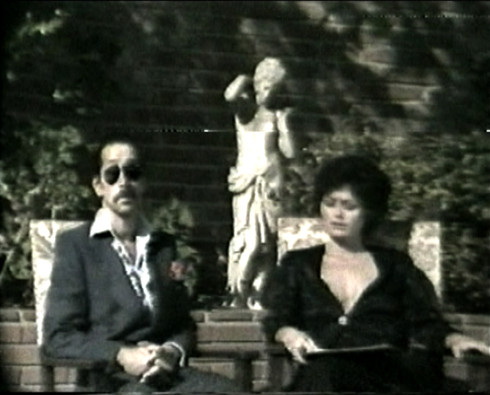 In The Dictator, David Lamelas adopts the fictional persona of Colonel Riccardo Garcia Perez, an overthrown tyrant from the fictional country of St. Ana. Lamelas's colonel is a composite caricature of various Latin American dictators including Juan Perón in Argentina, Anastasio Somoza in Nicaragua, and Rafael Trujillo in the Dominican Republic. The video is staged as a television news interview in which the deposed dictator is questioned about his abuse of subversives, the mysterious deaths of his three wives, and his plans to return from exile. Yet, despite the reporter's ostensibly hard-hitting questions, the interview ultimately serves to affirm its subject's cult of personality. Lamelas, who had recently moved to Los Angeles when he made this work, offers an incisive yet humorous critique of the ways in which the mass media help fabricate that which we accept as reality.
Free Guggenheim App
Download the app to explore the Guggenheim collection, plan your visit, watch videos, and more.
Send a personalized greeting today!
Guggenheim Books
Visit the Online Store to purchase exhibition catalogues, e-books, and more.