Collection Online
Browse By
Browse By Museum
Browse By Major Acquisition
Mario García Torres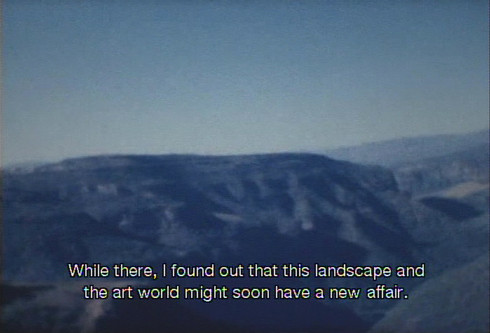 In this video, Mario García Torres contemplates the interconnections of art, culture, and place through an imaginary letter written to Gerardo Murillo (1875–1964), a Mexican landscape painter and writer who worked under the pseudonym "Dr. Atl." The camera roves over Barranca de Oblatos, a canyon outside Guadalajara that was a recurring subject of Murillo's landscape paintings (and once the suggested site of a proposed museum on which the Guggenheim consulted). García Torres's correspondence raises critical questions about the relationship between the global and the local, and about ways in which art can transform a site's cultural and material specificity.
Free Guggenheim App
Download the app to explore the Guggenheim collection, plan your visit, watch videos, and more.
Send a personalized greeting today!
Guggenheim Books
Visit the Online Store to purchase exhibition catalogues, e-books, and more.