Collection Online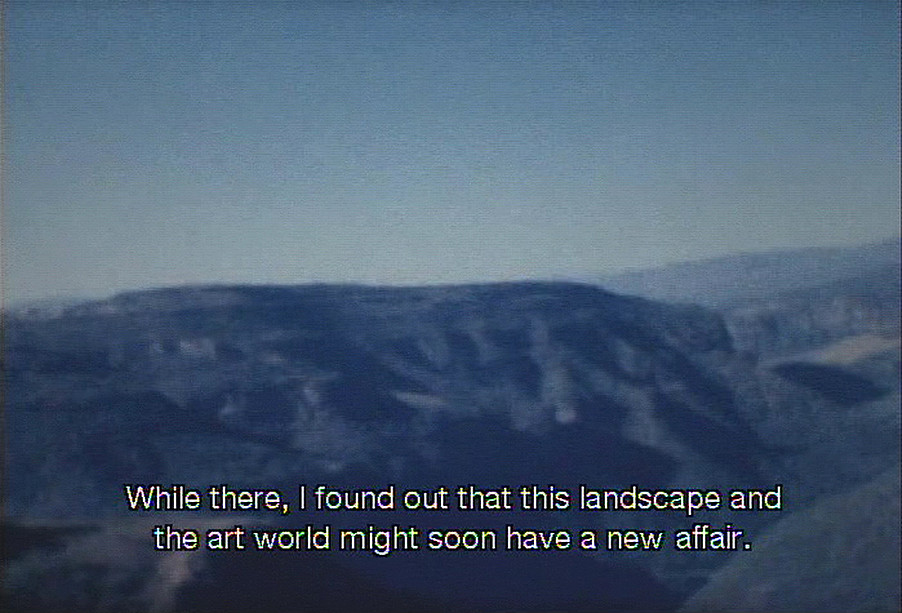 Mario García Torres
Open Letter to Dr. Atl
Artist
Mario García Torres b. 1975, Monclova, Mexico
Title
Open Letter to Dr. Atl
Date
Medium
Digital color video, silent, transferred from Super 8 mm film, 6 min., 26 sec.
Edition
edition 5/5
Credit Line
Solomon R. Guggenheim Museum, New York Guggenheim UBS MAP Purchase Fund, 2014
Accession
2014.24
Copyright
Mario García Torres
Artwork Type
In this video, Mario García Torres contemplates the interconnections of art, culture, and place through an imaginary letter written to Gerardo Murillo (1875–1964), a Mexican landscape painter and writer who worked under the pseudonym "Dr. Atl." The camera roves over Barranca de Oblatos, a canyon outside Guadalajara that was a recurring subject of Murillo's landscape paintings (and once the suggested site of a proposed museum on which the Guggenheim consulted). García Torres's correspondence raises critical questions about the relationship between the global and the local, and about ways in which art can transform a site's cultural and material specificity.