Collection Online
Browse By
Browse By Museum
Browse By Major Acquisition
Rafael Ferrer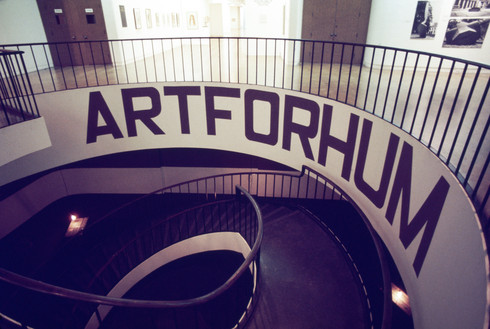 Artforhum appeared first in the form of a multicolored neon sign that was shown in the artist's 1971 solo exhibition at the Whitney Museum of American Art. Since then, he has returned to it as a way to proclaim his discontent with the status of art as a product made by and for an elite. The work reads as a pun on Artforum, the name of the iconic art-industry journal. The resultant word, a contraction and corruption of the provocative question "Art for whom?," suggests not only that the magazine has routinely ignored art produced outside the European-North American axis, but also invites the viewer to question his or her own cultural position.
Free Guggenheim App
Download the app to explore the Guggenheim collection, plan your visit, watch videos, and more.
Send a personalized greeting today!
Guggenheim Books
Visit the Online Store to purchase exhibition catalogues, e-books, and more.