Collection Online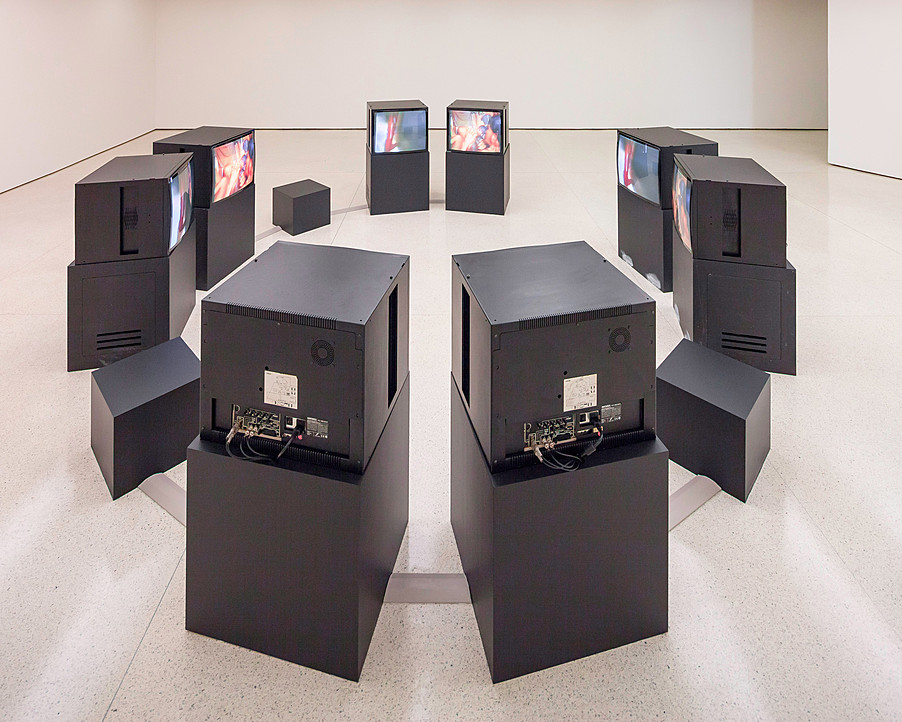 Juan Downey
The Circle of Fires
Artist
Juan Downey b. 1940, Santiago, Chile; d. 1993, New York
Title
The Circle of Fires
Date
Medium
Two-channel color video installation, with sound, 10 min.
Edition
edition 1/3
Credit Line
Solomon R. Guggenheim Museum, New York Guggenheim UBS MAP Purchase Fund, 2014
Accession
2014.21
Copyright
Juan Downey. Installation view: Under the Same Sun: Art from Latin America Today, Solomon R. Guggenheim Museum, New York, June 13–October 1, 2014. Photo: Kristopher McKay
Artwork Type
Much of Juan Downey's pioneering video work critiques the purported objectivity of ethnographic observation and documentation. To produce The Circle of Fires, the artist lived with his wife and stepdaughter among the Yanomami indigenous group in the Venezuelan Amazon for seven months; inviting the Yanomami to both make and watch videos of themselves, Downey inverted the conventional roles of observer and observed. Likely seeing themselves in this medium for the first time, the subjects are presented with a new vision of themselves through the screen's alternate reality. The installation's multi-monitor design refers to the circular layout of a Yanomami settlement, encouraging viewers to see themselves not as outsiders, but rather as existing within the community it represents.