Collection Online
Browse By
Browse By Museum
Browse By Major Acquisition
Alejandro Cesarco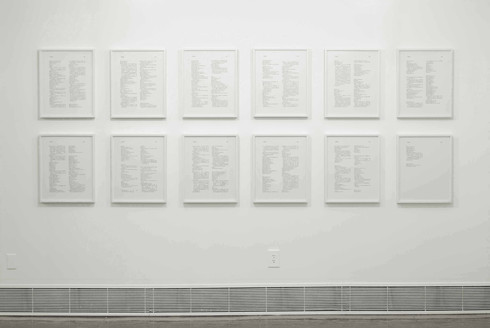 The first of a series of indices for imaginary books, this alphabetical list invites the reader to mentally write a text in reverse, forging links between already-cited references to European, Latin American, and North American architecture, art, film, literature, music, and philosophy. Index also functions as a portrait of its maker as a young artist by detailing his aspirations, influences, and interests.
Free Guggenheim App
Download the app to explore the Guggenheim collection, plan your visit, watch videos, and more.
Send a personalized greeting today!
Guggenheim Books
Visit the Online Store to purchase exhibition catalogues, e-books, and more.