Collection Online
Browse By
Browse By Museum
Browse By Major Acquisition
Jonathas de Andrade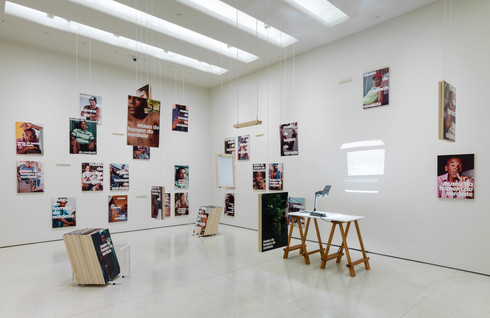 The Museum of the Northeastern Man, founded in 1979 by anthropologist Gilberto Freyre, is an institution located in the northern Brazilian city of Recife. Freyre identified the origins of the country's cultural miscegenation in its indigenous peoples' encounters with European colonizers and imported African slaves. For his work, Jonathas de Andrade sought local men to pose for (fake) posters advertising the museum. Photographing participants in everyday situations, the artist produced images that resemble research documents. In doing so, he compares Freyre's institution with the present-day reality of the Northeast. Evoking the sexism present in the museum's name, he reminds us of the biases of its period of origin, and examines the role that an anthropological approach might play in not only representing and understanding but also actively constructing cultural, personal, and sexual identities.
Free Guggenheim App
Download the app to explore the Guggenheim collection, plan your visit, watch videos, and more.
Send a personalized greeting today!
Guggenheim Books
Visit the Online Store to purchase exhibition catalogues, e-books, and more.