Collection Online
Browse By
Browse By Museum
Browse By Major Acquisition
Yael Bartana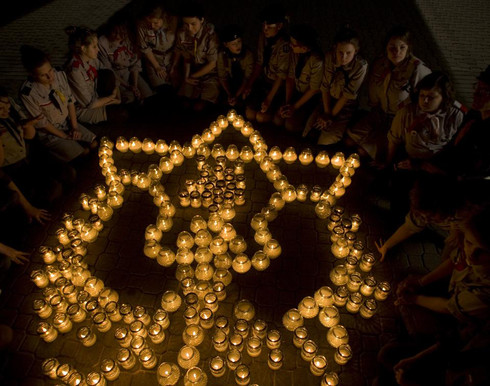 …And Europe Will Be Stunned (2007–11) centers on a young Polish politician's call for the return of 3.3 million Jewish emigrants to their ancestral homeland. A contemporary riff on Leni Riefenstahl's Nazi propaganda films, this trilogy drifts among the idioms of documentary, biopic, and art-house drama, in a story that folds fiction with events past and present. The series opens with Mary Koszmary (Nightmares) set in the ruins of Warsaw's Stadion Dziesięciolecia (Decennial Stadium), where politician Sławomir Sierakowski issues a cry to the vacant fields, summoning the return of the Jewish people to Poland. In the second film, Mur I Wieza (Wall and Tower), the politician's idealistic followers, members of the Jewish Renaissance Movement in Poland (JRMiP), heed his behest; at the site of the former Warsaw Ghetto, they build a tower-and-stockade-style kibbutz, a settlement method developed by Zionists in the British Mandate of Palestine during the 1936–39 Arab Revolt. Intended for external protection as well as internal control, the barbed wire–wrapped wall and tower evokes the feeling of captivity to those within and impenetrability to outsiders. The concluding film, Zamach (Assasination), presents the assassination of Sierakowski's character by an unknown assailant, a tragedy that, as seen through his followers' words of eulogy, solidifies the imagined JRMiP. Borrowing from symbols of Poland's and Israel's past, Bartana reconfigures their context, raising issues of displacement and assimilation. Braiding the real with the fictive, …And Europe Will Be Stunned proposes alternate ideas and narratives in order to reconsider pre-constructed, accepted conclusions.
Free Guggenheim App
Download the app to explore the Guggenheim collection, plan your visit, watch videos, and more.
Send a personalized greeting today!
Guggenheim Books
Visit the Online Store to purchase exhibition catalogues, e-books, and more.