Collection Online
Browse By
Browse By Museum
Browse By Major Acquisition
Danh Vo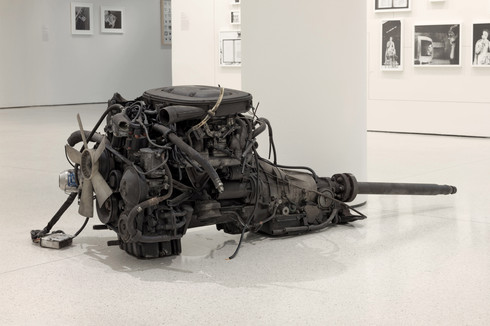 Danh Vo often employs deceptively simple objects and found texts to meld personal biographical narratives with global political histories. For Das Beste oder Nichts (2010), Vo complicates the traditional notions of authorship and demonstrates the centrality of familial relationships within his work. The Mercedes-Benz engine is from a car owned by the artist's father, a Vietnamese refugee who fled the country by boat with his family, became lost at sea, and emigrated to Denmark after being picked up by a Danish commercial ship. "The Best or Nothing," an artifact of his father's determination to achieve success in the West, signifies travel and underlines the artist's own past, as defined by detours and displacement.
Lauren Hinkson
Free Guggenheim App
Download the app to explore the Guggenheim collection, plan your visit, watch videos, and more.
Send a personalized greeting today!
Guggenheim Books
Visit the Online Store to purchase exhibition catalogues, e-books, and more.