Collection Online
Browse By
Browse By Museum
Browse By Major Acquisition
Hans-Peter Feldmann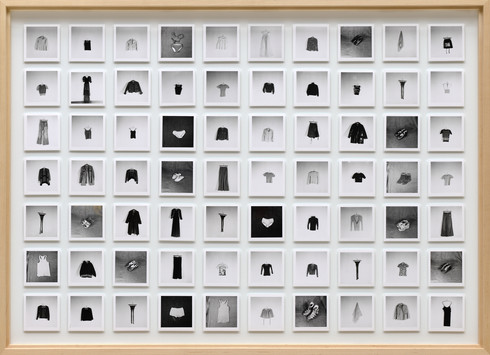 Hans-Peter Feldmann's understated documents of everyday life seem to stand each on their own, independent of his larger body of post-Conceptual work. Incorporating snapshots and amateur photography into immediate, communicative studies of quotidian existence, Feldmann encourages an almost archival appreciation of the world around us. The series All the clothes of a woman (1973) shows what the title describes—70 items of women's apparel, photographed one by one. The clothes, like the images, are modest; still the artist remains at an emotional distance, as if merely displaying something he has found, leaving resonance and meaning to the viewer.
Carmen Hermo
Free Guggenheim App
Download the app to explore the Guggenheim collection, plan your visit, watch videos, and more.
Send a personalized greeting today!
Guggenheim Books
Visit the Online Store to purchase exhibition catalogues, e-books, and more.