Collection Online
Browse By
Browse By Museum
Browse By Major Acquisition
Agnes Martin
b. 1912, Macklin, Saskatchewan, Canada; d. 2004, Taos, New Mexico
Biography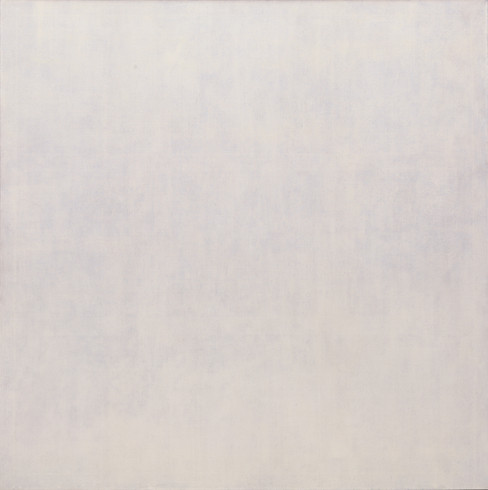 Agnes Martin's earliest experiments with abstraction were based on her observations of New Mexico's desert terrain. By 1960, she had developed her signature grid pattern; the compositional motifs of these pristine, monochromatic paintings consist of a simple structure of interlocking horizontal and vertical lines in an almost exclusively 6-foot-square format. Unlike more rigidly formulaic Minimalist works, there is nothing systematic about Martin's use of the grid. Her hand-drawn arrangement of coordinates shifts in scale and rhythm between works; the resulting geometry is never mechanical and often in opposition to the square canvas. The delicacy of Martin's style—promoted by the artist's frequent use of light, graphite lines in works such as White Stone (1964)—masks her impulse toward stringent formal equality. This painting's freely drawn grids; fragile, almost dissolving lines; and hushed tone encourage quiet contemplation in order for the subtleties of the composition to be revealed.
Free Guggenheim App
Download the app to explore the Guggenheim collection, plan your visit, watch videos, and more.
Send a personalized greeting today!
Guggenheim Books
Visit the Online Store to purchase exhibition catalogues, e-books, and more.