Collection Online
Browse By
Browse By Museum
Browse By Major Acquisition
Brice Marden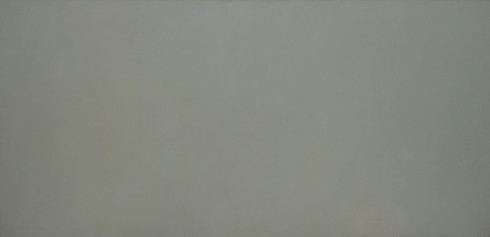 While a graduate student at Yale University, New Haven (1961–63), Brice Marden began to define the priorities in painting for which he would become most widely recognized: a concentrated yet subdued palette and a preoccupation with the rectangle. Fueled by an interest in the Abstract Expressionist work he saw during trips to New York in the early 1960s, Marden stated at the time that he was making "highly emotional paintings not to be admired for any technical or intellectual reason but to be felt."¹ His early single-color panels such as Private Title (1966) reconcile the stringent subtractions of Minimalism with his more expressive impulses as a painter. On close inspection, Marden's matte canvases, layered with thick encaustic (his characteristic oil-and-wax technique), reveal the marks of the palette knife, the subtle ridges in the viscous material inflecting each panel's uniform color and opacity with impressions of the painter's working process. This evidence of the artist's hand, along with his anachronistic tendency toward the lyrical, is what distinguishes his work from that of his Minimalist contemporaries known for a reliance on a cool, industrial quality.
1. "Brice Marden: Statements, Notes, and Interviews," in Theories and Documents of Contemporary Art: A Sourcebook of Artists' Writings, ed. Kristine Stiles and Peter Selz (Berkeley: University of California Press, 1996), p. 138.
Free Guggenheim App
Download the app to explore the Guggenheim collection, plan your visit, watch videos, and more.
Send a personalized greeting today!
Guggenheim Books
Visit the Online Store to purchase exhibition catalogues, e-books, and more.