Collection Online
Browse By
Browse By Museum
Browse By Major Acquisition
Robert Mangold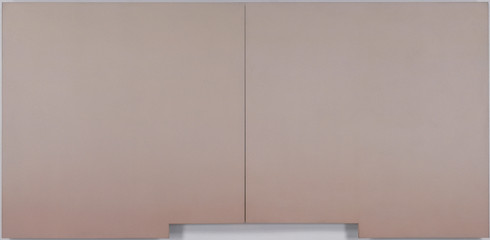 Robert Mangold's mid-1960s Walls and Areas series, his first multipanel paintings on shaped supports, were inspired by the fragmented visual architecture of lower Manhattan. The notched, rectilinear contours of works like Neutral Pink Area (1966) allude obliquely to windows and rooftops, but their monochrome painted surfaces, sprayed on with only the subtlest of gradations, are decidedly nonreferential. By using thin Masonite panels, Mangold emphasized the flat, frontal nature of the painting, which calls attention to the physical presence of the works. This strategy of engaging and heightening the viewer's perception has been a constant feature throughout his career.
Free Guggenheim App
Download the app to explore the Guggenheim collection, plan your visit, watch videos, and more.
Send a personalized greeting today!
Guggenheim Books
Visit the Online Store to purchase exhibition catalogues, e-books, and more.