Collection Online
Browse By
Browse By Museum
Browse By Major Acquisition
Julieta Aranda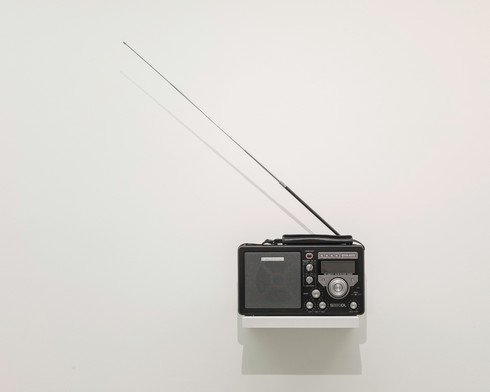 In 2009, Julieta Aranda's work inaugurated Intervals, the Guggenheim Museum's contemporary-art exhibition series, with a suite of four works that challenge the perception of time as a linear progression marked by clocks and other systems.
Two shakes, a tick and a jiffy (2009) and Saving it for later (2009) propose temporal experience as a shifting and unquantifiable state, liberated from rigid conventions of measurement. The former work presents the viewer with an altered, oversize clock in which the day is divided into 10 elongated hours. This system references decimal time, a short-lived initiative introduced during the rationalizing fervor of the French Revolution that reorganized the day into 10 hours with 100 minutes of 100 seconds each. While the clock pays homage to this iconoclastic act, the second hand represents an entirely subjective experience of time, corresponding directly to the artist's fluctuating heart rate over the course of one day. The time it takes for the clock to complete a revolution of 100 seconds changes according to Aranda's behavior and state of mind: it ticks faster during moments of excited activity and slower during periods of rest. The political concept of time is therefore complicated by the personal experience of it. Saving it for later, a manipulated transistor radio, accompanies the clock by emitting a recording of the artist's heartbeat, suggesting the varying tempo of human experience.
Katherine Brinson
Free Guggenheim App
Download the app to explore the Guggenheim collection, plan your visit, watch videos, and more.
Send a personalized greeting today!
Guggenheim Books
Visit the Online Store to purchase exhibition catalogues, e-books, and more.