Collection Online
Browse By
Browse By Museum
Browse By Major Acquisition
Paul Klee
b. 1879, Münchenbuchsee, Switzerland; d. 1940, Muralto-Locarno, Switzerland
Biography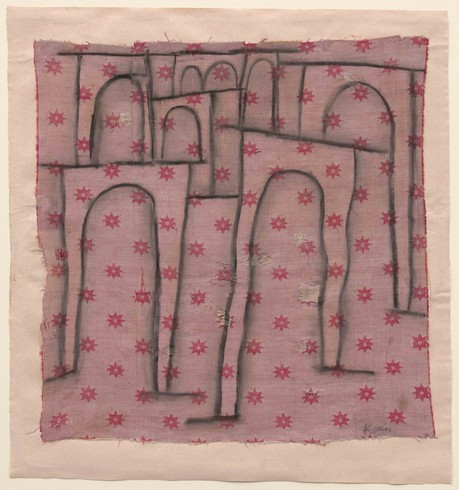 An assiduous student of music, nature, mathematics, and science, Klee applied this constellation of interests to his art at every turn. Even his purely abstract works have their own particular subject matter. In the Current Six Thresholds, an austere composition of horizontal chromatic stripes divided into smaller units and intersected by vertical bands, has been compared to landscape painting. A late Bauhaus work, it is part of a series of gridlike canvases that Klee painted after he returned from a trip to Egypt. His visual impressions of the Nile river valley are represented here through a highly schematized, geometric analogy composed of a square lattice motif and restrained tonal variations. Another geometric painting, New Harmony, demonstrates the artist's long-standing interest in color theory. Such flat configurations of painted rectangles appeared in Klee's work as early as 1915 and evolved as expressions of his equation of chromatic division with musical notation. This late canvas, painted in 1936, is the last such composition and, in typical Klee fashion, looks toward the new and innovative, rather than nostalgically backward. According to art historian Andrew Kagan, the composition is based on the principle of bilateral inverted symmetry (the right side of the canvas is an upside-down reflection of the left) and the tonal distribution of juxtaposed, noncomplementary colors evokes the nonthematic, monodic 12-tone music of Arnold Schönberg. Kagan notes, in conjunction with this reading, that Klee used 12 hues in New Harmony, save for the neutral gray and the black underpainting.
Klee revealed a more socially and politically relevant side in his 1937 painting Revolution of the Viaduct, of which the Guggenheim's Arches of the Bridge Stepping Out of Line is an earlier version. Created when Fascism was on the rise in Europe, the image of rebellious arches escaping from the conformity of a viaduct invokes public dissension while promoting individuality. It is a flippant but foreboding reference to Albert Speer's monolithic Nazi architecture as well as to official Soviet imagery of workers marching forward in unison. There is a poignant postscript to Klee's social critique: after the artist fled Germany in 1937 to his native Switzerland, 17 of his works were displayed in the Nazis' Degenerate Art exhibition, a show of Modern painting and sculpture that they considered too free-spirited and libertarian.
Nancy Spector
Free Guggenheim App
Download the app to explore the Guggenheim collection, plan your visit, watch videos, and more.
Send a personalized greeting today!
Guggenheim Books
Visit the Online Store to purchase exhibition catalogues, e-books, and more.