Collection Online
Browse By
Browse By Museum
Browse By Major Acquisition
Ellsworth Kelly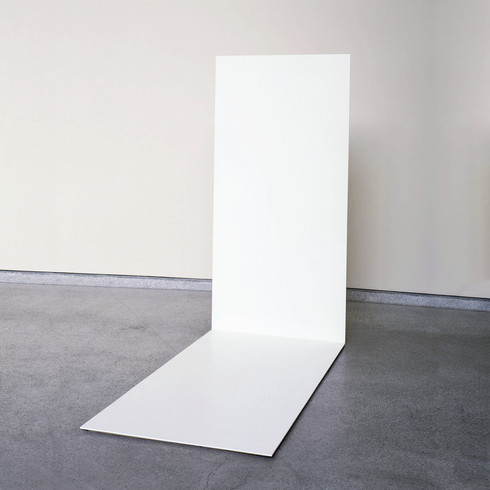 Ellsworth Kelly began painting monochrome panels in the early 1950s and has been exploring this form of composition (or anticomposition) ever since. In addition to multipanel paintings—and later, shaped canvases—Kelly also experimented with sculpture. The idea for White Angle (1966) first came to him in 1964 when a slip of paper landed in front of a collage propped up vertically on his bureau. After creating a version composed of two equally sized painted canvases meeting at the juncture of wall and floor, Kelly decided to realize the composition in aluminum. At 6 feet tall, the piece is human-scaled. Just as many of his earlier abstractions were informed by the visible world, Kelly has suggested that this sculpture—a vertical form with a forward motion—was also inspired by a striding Egyptian figure in the collection of the Museum of Fine Arts, Boston.
Megan Fontanella
Free Guggenheim App
Download the app to explore the Guggenheim collection, plan your visit, watch videos, and more.
Send a personalized greeting today!
Guggenheim Books
Visit the Online Store to purchase exhibition catalogues, e-books, and more.