Collection Online
Browse By
Browse By Museum
Browse By Major Acquisition
Ellsworth Kelly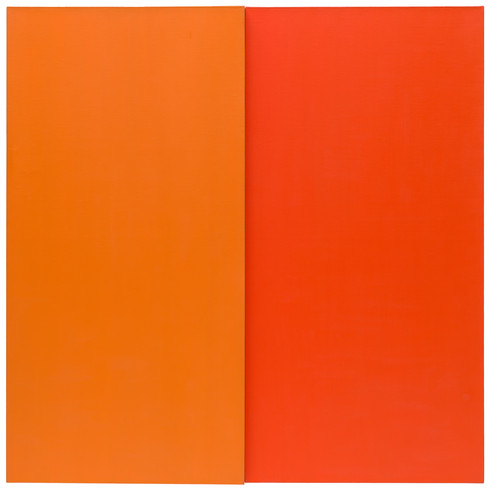 Ellsworth Kelly began painting monochrome panels in the early 1950s and has been experimenting with this composition (or anticomposition) ever since. With their anonymous, uninflected technique and absence of surface drawing, these pristine "painting-objects" established a new relationship between painting and its architectural context. By defining the structure and shape of each canvas through color—matte, uniform, and without gestural nuance—Kelly eliminated any figure-ground illusion and brought painting into the sculptural realm of objects. In Orange Red Relief (1959), Kelly explicitly asserts the painted canvas as a sculptural presence by setting two canvases of unequal depth side-by-side; the orange panel projects slightly farther out than its neighbor, turning painting literally into bas-relief.
Free Guggenheim App
Download the app to explore the Guggenheim collection, plan your visit, watch videos, and more.
Send a personalized greeting today!
Guggenheim Books
Visit the Online Store to purchase exhibition catalogues, e-books, and more.