Collection Online
Browse By
Browse By Museum
Browse By Major Acquisition
Carla Accardi
b. 1924, Trapani, Italy; d. 2014, Rome
Biography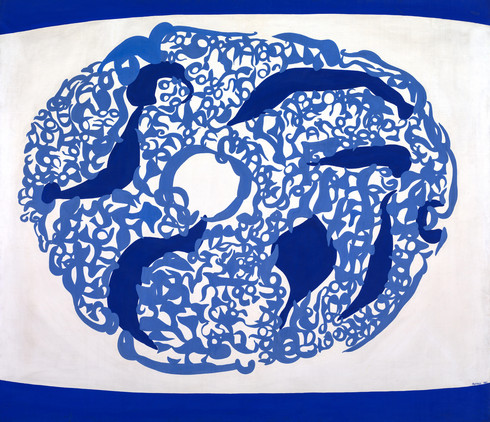 The period of liberation in Italy after World War II allowed artists a renewed freedom, both literally and artistically. In 1945, Carla Accardi moved from her native Sicily to the artistic center of Rome, where she and several other artists, including Piero Dorazio and Giulio Turcato, organized themselves into a group they called Forma 1, dedicated to pursuing abstract art. Her work attracted the attention of critic Michel Tapié, who included her in several European shows of abstract painting. Accardi would remain an important and influential figure for the younger Italian artists associated with the Arte Povera movement in the later 1960s; some of her best-known works are very much in that idiom, such as her series of Tenda—tents constructed of clear plastic sheets, which she would cover with brightly colored patterns, creating a tension between transparency and density, shelter and exposure, painting and construction. Accardi's two-dimensional works are equally layered. Blue Concentric (Concentrico blu, 1960) is a swirling matrix of arabesques and organic, even vaguely bodily forms that generate the circles within circles that give the painting its title—and its dynamism.
Meghan Dailey
Free Guggenheim App
Download the app to explore the Guggenheim collection, plan your visit, watch videos, and more.
Send a personalized greeting today!
Guggenheim Books
Visit the Online Store to purchase exhibition catalogues, e-books, and more.