Artist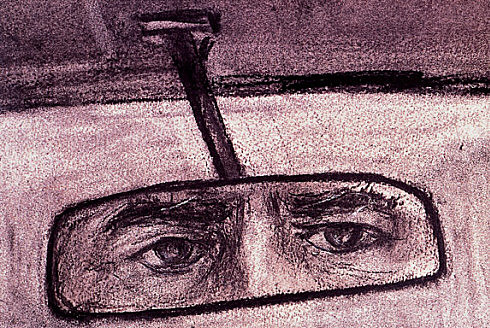 William Kentridge
History of the Main Complaint
Artist
William Kentridge b. 1955, Johannesburg
Title
History of the Main Complaint
Date
Medium
Color video, transferred from 35 mm film, with sound, 5 min., 50 sec.
Dimensions
dimensions variable
Edition
edition 7/10
Credit Line
Solomon R. Guggenheim Museum, New York Purchased with funds contributed by The Peter Norton Family Foundation and by the International Director's Council and Executive Committee Members: Ann Ames, Edythe Broad, Henry Buhl, Elaine Terner Cooper, Dimitris Daskalopoulos, Harry David, Gail May Engelberg, Linda Fischbach, Ronnie Heyman, Dakis Joannou, Cindy Johnson, Barbara Lane, Linda Macklowe, Peter Norton, Willem Peppler, Denise Rich, Simonetta Seragnoli, David Teiger, Ginny Williams, and Elliot K. Wolk, 2000
Accession
2000.118
Copyright
William Kentridge
Artwork Type
Through his animated films, theatrical productions, and graphic work, William Kentridge addresses the personal and social traumas that are the vestiges of South African apartheid. His ongoing series of short animated films Drawings for Projection (begun in 1989) feature two principal characters, who function as the artist's alter egos: Soho Eckstein, an avaricious South African mining magnate in a pinstriped suit and tie, and Felix Teitlebaum, shown naked and vulnerable to apartheid's devastating acts.

In Felix in Exile, the fifth film of the series made between September 1993 and February 1994, Kentridge depicts the barren East Rand landscape as witness to the exploitation of and violence against both natural and human resources. Isolated in a hotel room, Felix peruses the survey charts of Nandi, a young black woman who maps the history of the terrain. Figures and structures are subsumed into the landscape or night sky, allegories for how the land can bear the scars of crimes against humanity.

Kentridge created the sixth film History of the Main Complaint in 1996 during the initial hearings of the Truth and Reconciliation Commission, at which apartheid's crimes were first publicly admitted while the perpetrators were granted indemnity in the hope of healing profound social and historical wounds in this post-apartheid society. In the film Soho lies comatose in a hospital ward, suffering from the weight of his past acts as well as those for which he is implicated due to his race and class. MRIs and CAT scans reveal his affliction, as memories of violence committed against black South Africans float across the screen. The relationship between individual and collective guilt is played out when Soho regains consciousness only through acknowledging his own responsibility.

Kentridge's films reveal traces of their making, just as the narratives invoke memories of an historic time. For each scene, Kentridge films a large charcoal and pastel drawing (measuring approximately 76.2 x 114.3 cm), which he partially erases and redraws, recording each sheet up to 500 times. The cumulative effect of his thought process is retained, leaving residue of the act of production to reflect the tensions between past and present.