Artist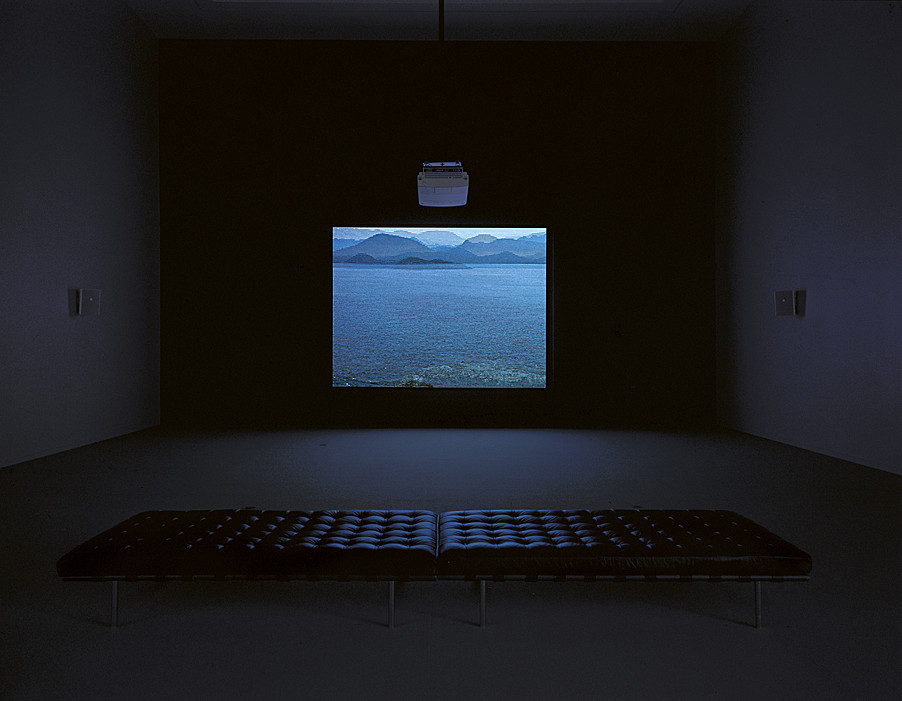 Stan Douglas
Nu•tka•
Artist
Stan Douglas b. 1960, Vancouver, Canada
Title
Nu•tka•
Date
Medium
Color video projection, with sound, 6 min., 50 sec.
Dimensions
dimensions variable
Edition
edition 1/2
Credit Line
Solomon R. Guggenheim Museum, New York Gift, The Bohen Foundation, 2000
Accession
2000.59
Copyright
Stan Douglas. Photo: Courtesy the artist and David Zwirner Gallery, NY
Artwork Type
Stan Douglas utilizes forms of popular entertainment—cinema and television—to destabilize narratives that depict society as a unified, homogeneous front with one history, one set of desires, and one value system. Whether emulating the evening news during the 1968 race riots or restaging a scene from Alfred Hitchcock's Marnie, Douglas disrupts representational systems by introducing unsettling elements of difference. Issues of race and class infiltrate his entire project.
Douglas's Monodramas, ten 30- to 60-second videos conceived as interventions into commercial television, interrupted the usual flow of advertising and entertainment when broadcast nightly in British Columbia for three weeks in 1992. These micronarratives mimic television's editing techniques, but as kernels of a story they refuse to cohere. They are tales of dysfunction and dislocation, misanthropy and misunderstanding: a car and a school bus nearly collide at an intersection, only to drive away; a pedestrian greets an Afro-Canadian man he encounters on the street but is told in response, "I'm not Gary." When the videos were aired unannounced during commercial breaks, viewers called the station to inquire about what was being sold, their responses evincing how the media can refocus attention from content to consumption.
The film installation Der Sandmann investigates the intersection of history and memory as witnessed against the backdrop of post–Cold War Germany. Shot on 16mm film in the old Ufa studios near Potsdam, the piece fuses E.T.A. Hoffmann's eponymous tale, Freud's citation of it in "The Uncanny," his study of repression and repetition, as well as the social impulses behind 19th-century German urban planning, which instituted the Schrebergärten, plots of leasable land on which the poor could grow their own food. Projected as two separate but intersecting videos showing the garden at different chronological points—in use during the 1960s and as a construction site some 20 years later—Der Sandmann contemplates temporality and the transformative effects of history.
Nu•tka• similarly utilizes image bifurcation, this time to explore the history of colonialization on Vancouver Island, where English and Spanish fleets battled over trade routes in the 18th century. Films of the landscape—the only imagery shown—are superimposed on one screen so that the footage appears doubled. This formal effect is echoed by the soundtrack, which includes excerpts from the sea captains' diaries, which become increasingly paranoid and irrational. At key moments in the narrative all visual and verbal elements meld together in exquisite clarity.
Nancy Spector