Artist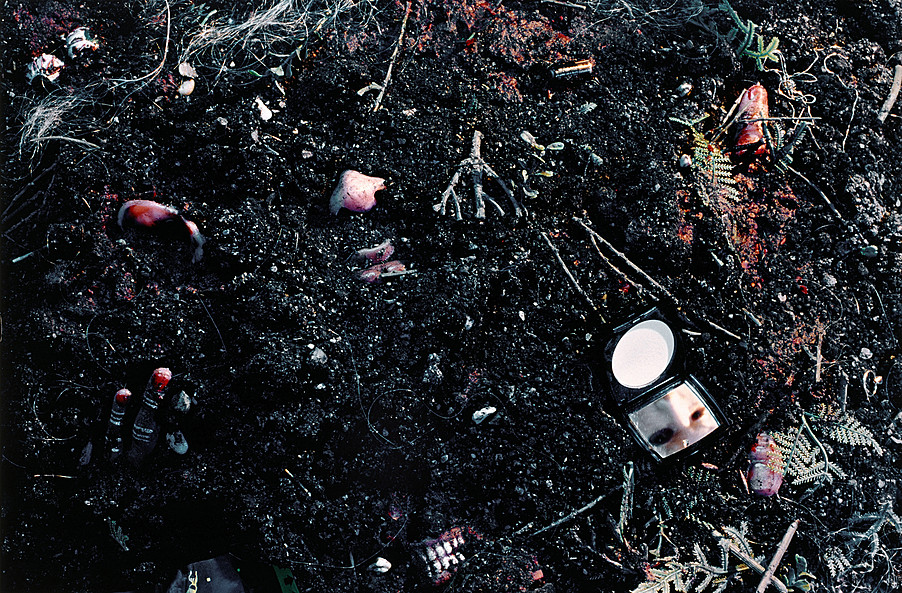 Cindy Sherman
Untitled, #167
Artist
Cindy Sherman b. 1954, Glen Ridge, New Jersey
Title
Untitled, #167
Date
Medium
Chromogenic print
Dimensions
60 x 90 inches (152.4 x 228.6 cm)
Edition
edition 5/6
Credit Line
Solomon R. Guggenheim Museum, New York Purchased with funds contributed by the International Director's Council and Executive Committee Members: Eli Broad, Elaine Terner Cooper, Ronnie Heyman, J. Tomilson Hill, Dakis Joannou, Barbara Lane, Robert Mnuchin, Peter Norton, Thomas Walther, and Ginny Williams, 1997
Accession
97.4575
Copyright
Cindy Sherman
Artwork Type
Movement
Cindy Sherman's Untitled Film Stills (1977–80) have been canonized as a hallmark of postmodernist art, which frequently utilized mass-media codes and techniques of representation in order to comment on contemporary society. In this series of 69 black-and-white photographs, Sherman posed herself in various melodramatic guises that recall the stereotypical feminine characters presented in 8 x 10 publicity stills for B-grade movies from the 1950s and 1960s. The personae she created range from ingenue lost in the big city to martini-wielding party girl to jilted lover to hausfrau. Untitled Film Still, #15 (1978) depicts the tough girl with a heart of gold. Contrary to the media images they appropriate, which may require a transparent sense of realism to sell an illusion, Sherman's stills have an artifice that is heightened by the often visible camera cord, slightly eccentric props, unusual camera angles, and by the fact that each image includes the artist, rather than a recognizable actress or model.
In the early 1980s Sherman continued to explore stereotypes of femininity and female representation found in popular culture, such as the centerfold format of pornographic magazines. She also began to use color in her work; her painterly sensibility is apparent in Untitled, #112 (1982) and subsequent photographs. Untitled, #112 is also one of the first images in which the artist portrays a more masculine identity. This gender ambiguity, along with the way the unusually lit figure emerges from the black background, yields an unsettling sensation. These effects become ominous and even frightening in later works in which Sherman portrays more disheveled and malign characters.
Untitled, #167 (1986) is from Sherman's Disasters series, which directly investigates grotesque and disgusting subject matter. The sense of foreboding elicited by earlier works is more overt, suggesting the terror of horror films (a genre that significantly focuses on female victims). Untitled, #167 depicts the scene of a gruesome crime. Emerging from the dirt are the nose, lips, and red-painted fingertips of a blonde, apparently female, victim. A discarded Polaroid photographic sheath suggests documentation (either by a police officer or perhaps the villain, whose reflection appears in an open makeup compact), and obliquely implicates the artist as photographic voyeur. The very darkness of the image and the reflectiveness of the photograph's surface make it difficult for the viewer to scrutinize the scene. Untitled, #167 foreshadows Sherman's use of prosthetic body parts in her later works, as well as the gradual elimination of her own likeness.
Jennifer Blessing