Artist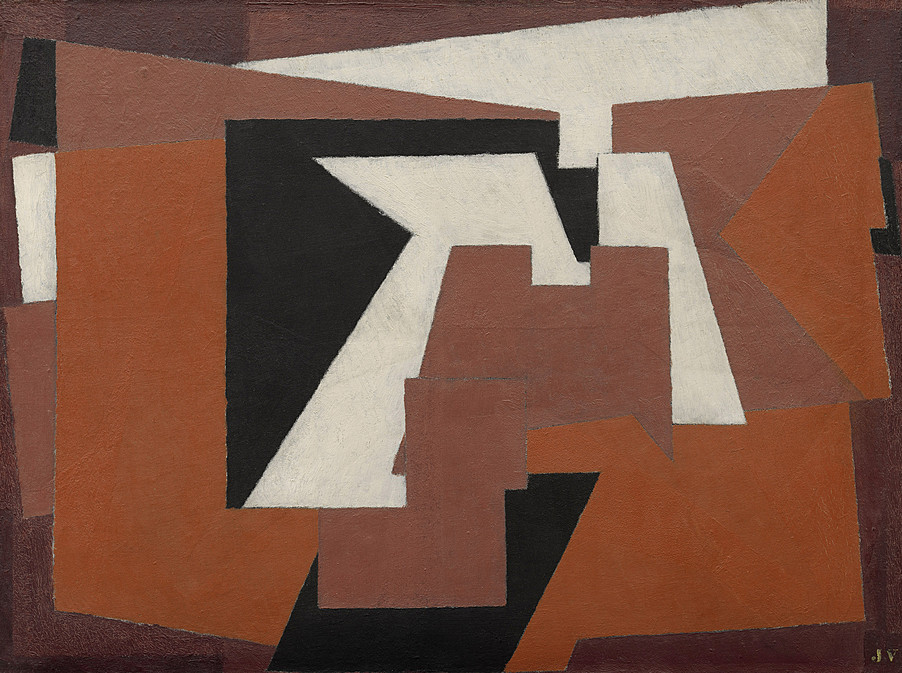 Jacques Villon
Color Perspective (Perspective colorée)
Artist
Jacques Villon b. 1875, Damville, Eure, France; d. 1963, Puteaux, France
Title
Color Perspective (Perspective colorée)
Date
Medium
Oil on canvas
Dimensions
21 1/4 x 28 5/8 inches (54 x 72.7 cm)
Credit Line
Solomon R. Guggenheim Museum, New York Gift, Estate of Katherine S. Dreier, 1953
Accession
53.1356
Copyright
2016 Artists Rights Society (ARS), New York / ADAGP, Paris
Artwork Type
Although he initially planned to study law and become a notary like his father, Jacques Villon (born Gaston Duchamp) moved to Montmartre in 1894 and devoted himself to printmaking. After more than a decade of working with an array of graphic mediums, he turned his attention to painting. In 1911, together with his brothers Marcel Duchamp and Raymond Duchamp-Villon, he formed the Puteaux Group, a collective of Cubist artists that held meetings in Villon's Puteaux studio.
Color Perspective (Perspective colorée, 1921) is one of a number of similarly titled abstract paintings executed by Jacques Villon in the 1920s. The overlapping blocks of sharply defined forms in this composition recall both his work in the graphic arts and his early Cubist phase. Unlike most other artists of this period, for whom nonobjective art was an absolute form of expression divorced from external references, Villon often derived his abstractions from figurative studies that he worked into successively more abstract compositions. Though the painting's exact source is not known, its synthesized, polychromatic planes bear a strong resemblance to Villon's contemporary series of Jockey pictures (1921), which portray a horse and rider in motion.
In the 1930s, as a member of the Abstraction-Création group in Paris, Villon's paintings began to combine hard-edged abstraction with curvilinear overdrawing. In his later works, Villon returned to a Cubist idiom in portraits and landscapes, occasionally superimposing figurative line drawings to create densely layered images.
Matthew Drutt