Artist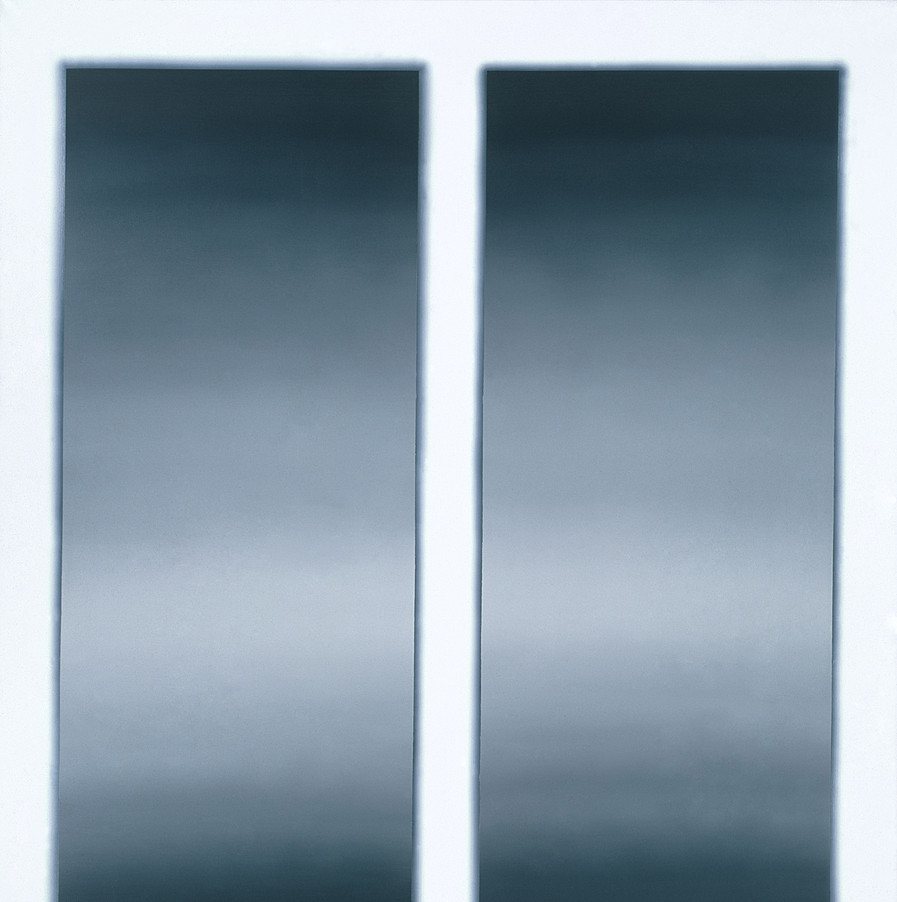 Gerhard Richter
Passage (Durchgang)
Artist
Gerhard Richter b. 1932, Waltersdorf-Oberlausitz, nr Dresden, Germany
Title
Passage (Durchgang)
Date
Medium
Oil on canvas
Dimensions
78 3/4 x 78 3/4 inches (200 x 200 cm)
Credit Line
Solomon R. Guggenheim Museum, New York Gift, The Theodoron Foundation, 1969
Accession
69.1904
Copyright
Gerhard Richter
Artwork Type
In 1963, prompted by the proliferation of media-generated imagery in the contemporary landscape, Gerhard Richter and fellow artists Konrad Lueg (a.k.a. Konrad Fischer) and Sigmar Polke founded Capitalist Realism as a critique of consumer culture. Throughout the 1960s and 1970s, Richter continued to use media images to explore the relationship between painting and photography. Working in a wide range of approaches, from figuration and landscapes to gestural abstractions and monochromes, the artist has evaded the normative discourse of art history.

Richter has stated, "I am suspicious regarding the image of reality which our senses convey to us and which is incomplete and limited," and his insistence on the illusionistic nature of painting has led to a painterly practice that underscores the mediated experience of reality by incorporating imagery based on found and familiar photographs. Atlas, a vast compilation of such imagery begun in 1962, attests to the importance of the photographic in his oeuvre. Photographs, in his view, provide a pretext for a painting, injecting a measure of objectivity and eliminating the processes of apprehension and interpretation. While not based on a specific photographic source, the mirrorlike forms of Passage, with their muted palette and formal austerity, exemplify a lack of emotive presence in keeping with the artist's efforts to demystify the traditions of high culture.

In 1976, Richter's "pictures"—so called by the artist in order to avoid an emphasis on the painterly—made a decisive move toward abstraction in a series of richly polychromed canvases. Given his conviction that "pure painting is ridiculous anyway," Richter turned again to photography as a means to mediate the highly subjective bent of abstract painting, creating small sketches that he photographed and translated into large-scale canvases. While continuing in this style, he eventually dispensed with the photographic intermediary. The highly gestured surfaces of works such as Korn can thus be best understood not as expressive paintings in the shadow of Abstract Expressionism, but as part of an ongoing project to contest the venerated tropes of authenticity and subjectivity.