Artist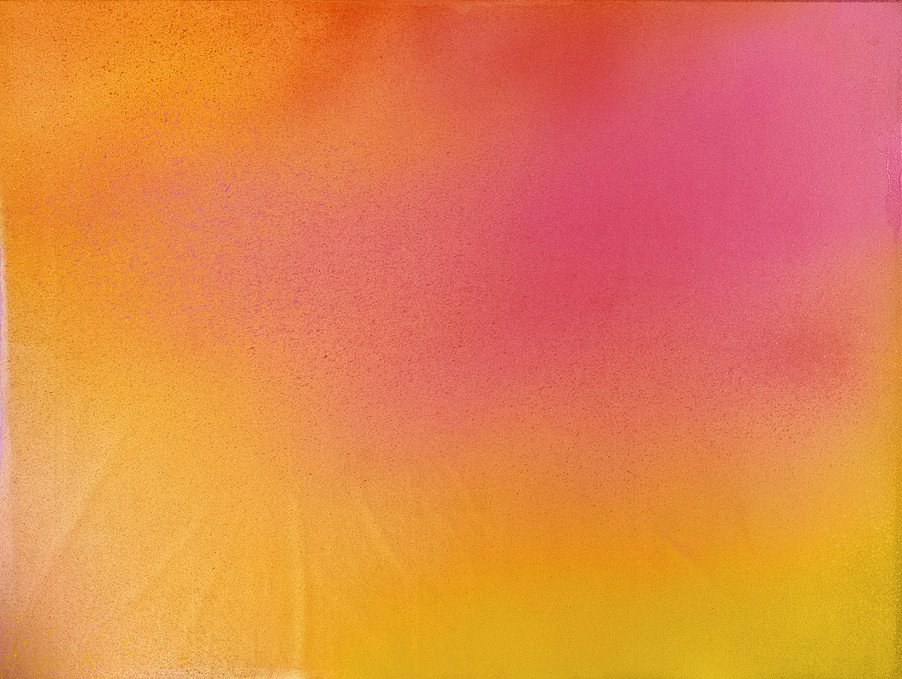 Jules Olitski
Lysander-1
Artist
Jules Olitski b. 1922, Snovsk, Russia; d. 2007, New York City
Title
Lysander-1
Date
Medium
Acrylic on canvas
Dimensions
96 5/8 x 124 3/4 inches (245.5 x 317 cm)
Credit Line
Solomon R. Guggenheim Museum, New York Anonymous gift, 1986
Accession
86.3484
Copyright
Estate of Jules Olitski/Licensed by VAGA, New York, NY
Artwork Type
Movement
In 1966, while a selection of his spray-gun paintings were on view at the Venice Biennale, Jules Olitski made explicit his unique attitude toward color, writing in a prepared statement: "Color must be felt throughout."¹ A sculptor and Color Field painter who, along with colleagues Helen Frankenthaler, Morris Louis, and Kenneth Noland, was featured in Clement Greenberg's landmark 1964 exhibition Post Painterly Abstraction, Olitski devoted a career to experimenting with color, surface, and paint application, producing all-over fields of color via drastically different methods: thick, gestural painting, paint staining, and, most significantly, spraying.
Olitski's "matter" paintings of the 1950s exhibit signs of several major stylistic influences, including the tactile, impasto surfaces of Jean Dubuffet's paintings of the 1940s (which Olitski saw in Paris between 1949 and 1951) and the "flowing paint" and chiaroscuro of Rembrandt. Olitski's fascination with the Dutch painter, who he called his greatest "master," began in his teenage years and was intensified during his academic training at New York's National Gallery of Design (now the National Museum and School of Fine Arts) in the early 1940s. As late as 1977 he continued to reference the Baroque master.
Olitski began working with newly available, thin acrylic paint to stain unprimed, unsized canvas in 1961 (he had begun staining with other mediums a year prior), several years after similar experiments by Frankenthaler, Louis, and Noland. Olitski's early works of this period depict airy, clearly demarcated ovoid forms alongside areas of raw canvas. But in 1964, he attempted to focus more on pure color by restricting all linear elements and edges to the borders of the picture surface, either leaving the edge of the canvas untouched or inserting a thin wash of paint. In doing so, Olitski could point to the limits of the surface as a form of cropping or more insightfully as drawing.
That same year Olitski came upon the technique that would define much of his subsequent career. While visiting Noland's studio with friend and sculptor Anthony Caro and a group of students from Bennington College, Vermont (Olitski taught there from 1963 to 1967), Olitski casually stated, in response to a comment from Caro: "What I would like in my painting is simply a spray of color that hangs like a cloud, but does not lose its shape." According to Olitski, as he recalled the incident over 30 years later, the next day he purchased his first spray gun and began experimenting with the new medium. Soon he was using two guns simultaneously to create all-over fields of atmospheric color.
Lysander-1 (1970) distills many of the central themes of Olitski's most mature spray-gun paintings: the tactile, grainy surface caused by the spray technique; the gradual, seamless transition between colors and areas of light and dark; and the elimination of linear drawing from the interior of the picture plane. The work's palette reflects his use of nonprimary, synthetic colors, which, because of varying densities of spray, appear rough and grainy. Using the spray technique to create a cloudlike field in which colors overlap and flow through each other, Olitski effectively banishes drawing to the limits of the canvas, where on the left and upper edges, he has left linear elements that create a tension between the immersive space of the color field and the flatness of the picture surface.
1. Jules Olitski, "Painting in Color," Artforum 5, no. 5 (January 1967), p. 20.
2. Jules Olitski, "How My Art Gets Made," Partisan Review 68, no. 4 (Fall 2011), p. 617.