Artist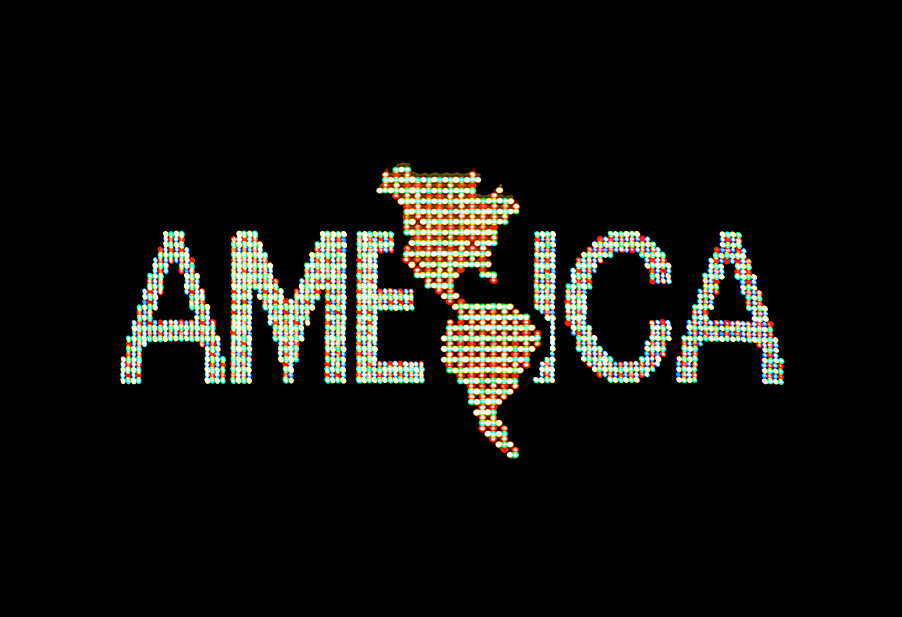 Alfredo Jaar
A Logo for America
Artist
Alfredo Jaar b. 1956, Santiago, Chile
Title
A Logo for America
Date
Medium
Digital color video, with sound, 10 min., 25 sec.
Edition
edition 2/6; original animation commissioned by Public Art Fund for Spectacolor Sign, Times Square, New York, April 1987
Credit Line
Solomon R. Guggenheim Museum, New York Gift of the artist on the occasion of the Guggenheim UBS MAP Global Art Initiative, 2014
Accession
2014.30
This video documents Alfredo Jaar's 1987 animation for an electronic billboard in New York City's Times Square, which was originally commissioned by the Public Art Fund as a part of the Messages to the Public program. The 42-second sequence appeared alongside scheduled advertisements over the course of two weeks. Images of the flag and map of the United States are followed by declarations that contest the meaning of each. In this work, Jaar challenges the ethnocentrism of the United States, which habitually claims the identity of the entire American continent as its own.