Artist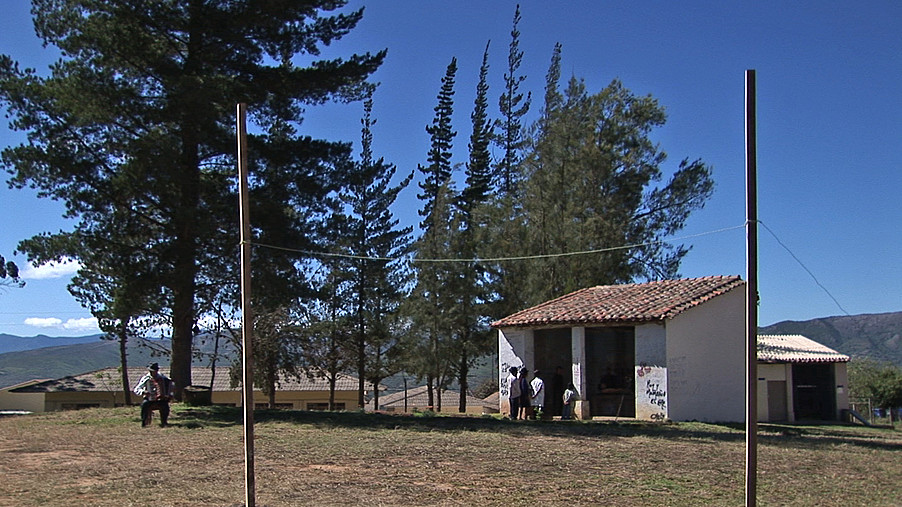 Claudia Joskowicz
Vallegrande 1967
Artist
Claudia Joskowicz b. 1968, Santa Cruz de la Sierra, Bolivia
Title
Vallegrande 1967
Date
Medium
Digital color video, with sound, 8 min.
Edition
edition 2/5
Credit Line
Solomon R. Guggenheim Museum, New York Guggenheim UBS MAP Purchase Fund, 2014
Accession
2014.32
Copyright
Claudia Joskowicz
Artwork Type
Claudia Joskowicz uses video to imaginatively recreate events from Bolivia's "mytho-historic" past, here focusing on the death of Ernesto "Che" Guevara. Joskowicz uses a slow zoom to dramatically set the scene, drawing the viewer's eye into the dilapidated laundry where Che's corpse was displayed for the press after his 1967 assassination by the Bolivian army. Actors stand in frozen poses around the body, their reverential stillness evoking Renaissance master Andrea Mantegna's painting The Lamentation over the Dead Christ (c. 1480). The crucial moment occurs when a photographer mounts the funeral bier to get a better shot, the resultant iconic image sealing Che's status as a martyr.