Artist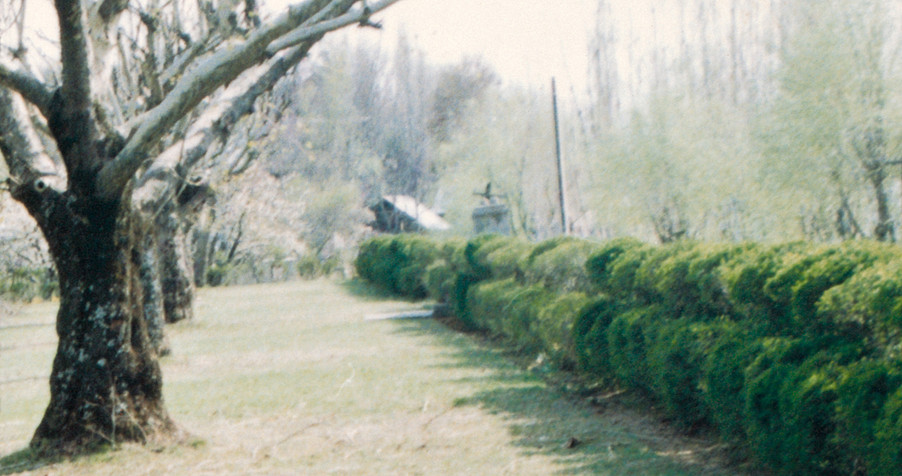 Sheela Gowda
Loss
Artist
Sheela Gowda b. 1957, Bhadravati, Karnataka, India
Title
Loss
Date
Medium
Six inkjet prints, one with watercolor additions
Dimensions
dimensions vary with installation
Edition
unique
Credit Line
Solomon R. Guggenheim Museum, New York Guggenheim UBS MAP Purchase Fund, 2013
Accession
2013.5.1-6
Copyright
Sheela Gowda
Artwork Type
The subject of Indian artist Sheela Gowda's Loss (2008) is the region of Kashmir, which is bordered by India, Pakistan, China, and Afghanistan. Historically, this was a center of exchange and syncretism where Buddhism, Hinduism, and Islam flourished. However, since the partition of South Asia, it has become an area fraught with the violence and uncertainty that has accompanied the region's boundary dispute. Having selected six photographs shown by Safiya Lone at a seminar in Kashmir in 2008, the artist attempts to reconcile the separation between the complexities of the region and her own mediated experience thereof.
Abdul Gani Lone, Safiya Lone's grandfather, conscientiously recorded the burials of every youth in his village who perished as a result of the conflicts in Kashmir, documenting the path taken by the bodies to their graves. These images, with their poignant glimpses of local landscapes, reappear in Gowda's work. The streets and paths pictured appear outwardly ordinary, the photographs having been taken during lulls between clashes, both national and local. The route depicted, from leafy grounds and everyday streets to the walled graveyard with its blooming white apple flowers, portrays an imagined Kashmir, a natural treasure and (as the Mughal-era saying goes) a heaven on earth. Yet the innocent pleasure of these images is overshadowed by their intention as a memento of those who have been lost.
Loss's measured, narrative approach to a site of turmoil initially appears distinct from the artist's formal, process-oriented oeuvre. Yet it is consistent insofar as the work preserves her interest in the unconventional. Gowda's earlier works have involved the evocative use of hair, thread, incense, cow dung, spice-grinding stones, and tar drums to convey insights into Indian history, life, and experience. Her use of materials is typically bold. Draupadi's Vow (1997), for example, combines thread with red pigment and needles to vividly embody a tale of conflict drawn from the Mahabharata, while A Blanket and the Sky (2004) uses tar drums to acknowledge the physical and temporal realities of the common laborer.
In Loss, however, the certitude found even in the midst of her other ephemerally sensual artworks is markedly absent, and the work's representation of Kashmir appears almost hesitant, as if tempered by the profundity of its subject. With a consciously tentative application of watercolor to the final image of the youths' resting place, Gowda combines the ideal of Kashmir with its reality, rendering a dark, foreboding sky that stretches above its rusted gate. Significantly, with this work Gowda returns to her painterly roots while retaining the political character found in her other works, representing not only the material, social, and cultural spirit of India, but also the intricacies that bind these together.
June Yap