Artist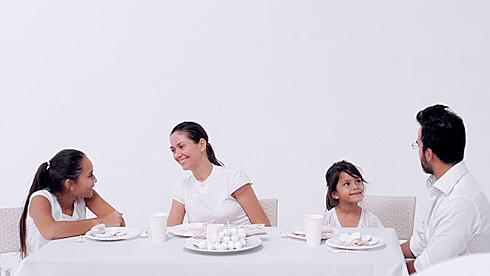 The Propeller Group
Television Commercial for Communism
Artist
The Propeller Group est. 2006; Phunam Thuc Ha, b. 1974, Saigon; Matt Lucero, b. 1976, Upland, California; Tuan Andrew Nguyen, b. 1976, Saigon
Title
Television Commercial for Communism
Date
Medium
Color video, with sound, 1 min.
Edition
edition 1/5
Credit Line
Solomon R. Guggenheim Museum, New York Guggenheim UBS MAP Purchase Fund, 2012
Accession
2012.140.2
Copyright
The Propeller Group
Artwork Type
Formed in 2006, the Propeller Group is a Ho Chi Minh City– and Los Angeles–based collective composed of artists Phunam, Matt Lucero, and Tuan Andrew Nguyen. The convergence of the diverse backgrounds of its members—antique sculpture, photography, oil painting, performance, installation, filmmaking, and video—has, in conjunction with various cultural influences, resulted in a versatile aesthetic and a mutable sense of heritage. The group questions the very possibility of fixed cultural origin, its work demonstrating how identities are heightened through difference and influence. Viet Nam The World Tour (2010– ) takes the form of what the artists term a "rogue anti-nation branding campaign." Employing the aesthetics of viral video and graffiti in collaborations with dancers, street artists, writers, and designers, the group subverts the kind of nationalistic representation that is often couched in dominant politics and colonial histories. This ongoing project articulates an inclusive idea of Vietnam that focuses not only on its people, but also on its diaspora, and even on the non-Vietnamese experience, producing works in dance, graffiti, mural painting, and video that extend the limits of national narrative. Since its inception, the tour has traveled to Amsterdam, Brisbane, Kabul, Los Angeles, Lyon, Paris, Ho Chi Minh City, and Singapore.
The group's collaborative approach and their interest in the idea of the anti-brand both appear in Television Commercial for Communism (TVCC) (2011–12), in which a platform for dialogue is created on the subject of communism by inviting an advertising company to pitch a rebranding of the ideology in the post–Cold War era. Curious to see how contemporary promotional strategies might be applied to the ideology, the work performs a deconstruction that collapses the historical into the contemporary. TVCC consists of three parts: the first is a multichannel video installation that documents advertising firm TBWA\Vietnam's brainstorming session around communism's positive brand identity; the second, an animatic that charts the development of ideas for the commercial; and finally, the resultant spot. The project may be understood not only in relation to the political ideology of Vietnam, but also to the history of the Vietnam War, the first war in which news coverage demonstrably influenced political and public opinion.
In producing TVCC, the group explores historical and contemporary relationships between communism and capitalism, reflecting philosopher Alain Badiou's proposal that the hypothesis of communism (as distinct from its form) is still viable, and that the future of the ideology lies in its expansion. Distilled from the brainstorming session are the general concepts of equality, cooperation, and sharing. These are then developed into an uncannily convincing minute-long advertisement.
June Yap