Artist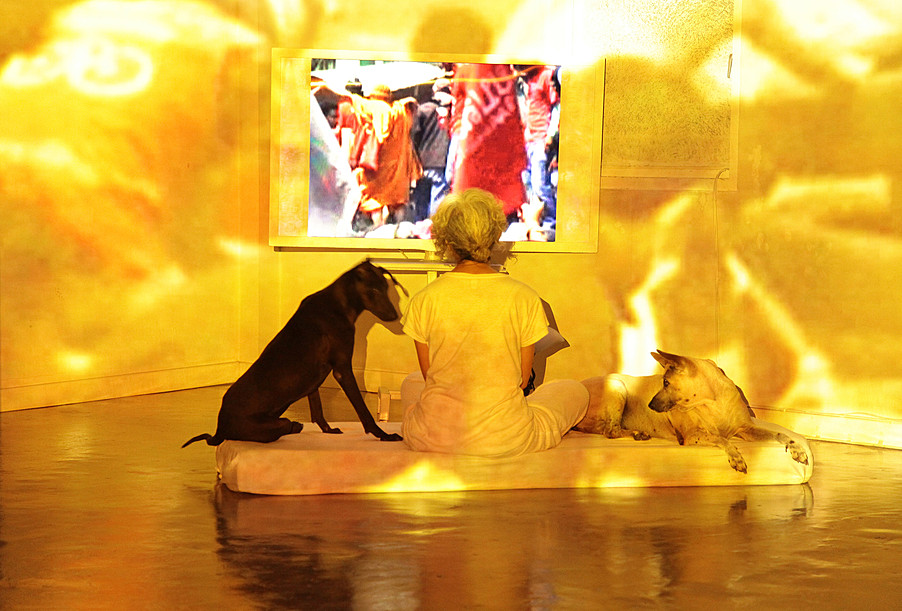 Araya Rasdjarmrearnsook
The Treachery of the Moon
Artist
Araya Rasdjarmrearnsook b. 1957, Trad, Thailand
Title
The Treachery of the Moon
Date
Medium
Color video, with sound, 12 min., 37 sec.
Edition
edition 1/7
Credit Line
Solomon R. Guggenheim Museum, New York Guggenheim UBS MAP Purchase Fund, 2012
Accession
2012.158
Copyright
Araya Rasdjarmrearnsook
Artwork Type
Araya Rasdjarmrearnsook achieved international prominence with an earlier project, Conversations with Death on Life's First Street (2005), a series of videos in which the artist addresses rooms filled with corpses on the experience and meaning of death. The existential paradox of death in life is represented seamlessly in these stark encounters, which for the artist are not simply about the end of life but explore the state of being between the beginning (birth) and the end (death). In The Treachery of the Moon (2012), this twinning of opposite but related moments is emblematized as the visual intersection of two different worlds, the fictional realm of television drama and the reality of political clashes in 21st-century Thailand. The process of comparing excerpts from popular programs to scenes from the politically motivated violence that has split the nation into factions reveals similar desires and conflicts, and a blurring of the imaginary into the real.
Accompanying the swirl of images that overwhelm the central figures of the artist and her dogs are songs from a more tranquil past, which evoke a nostalgia for simpler and more ethical times. With its evocative title, The Treachery of the Moon articulates Rasdjarmrearnsook's interest in the possibility of exposing consciousness and memory as dreamlike illusions. The introduction of the figure of the common dog into the artist's works begins with Afterwards, regret rises in our memory even for bygone hardships (2009), and In reinterpreting old landscape we may have to endure repetitions of the same old karma (2009). In an empathetic commentary on karma, both works feature a domesticated creature whose well-being depends on human kindness.
June Yap