Artist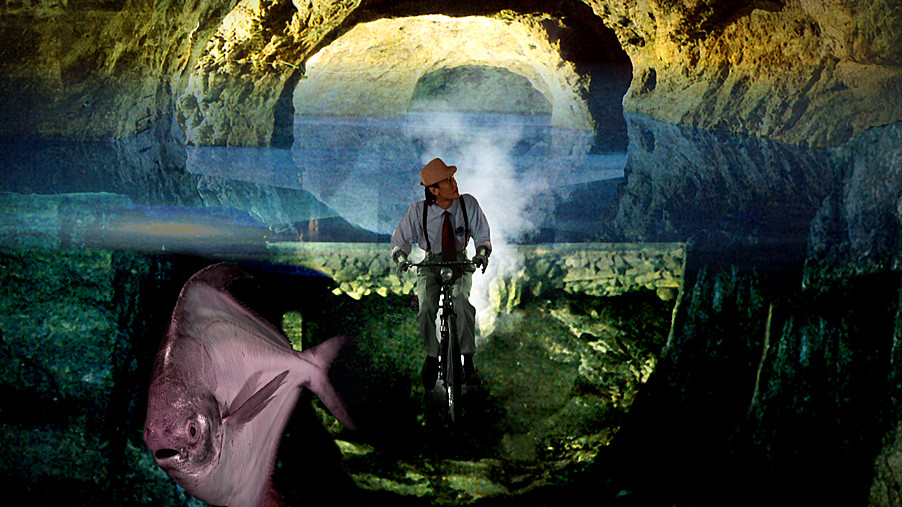 Wong Hoy Cheong
Doghole
Artist
Wong Hoy Cheong b. 1960, George Town, Malaysia
Title
Doghole
Date
Medium
Color video, with sound, 22 min.
Edition
edition 2/8
Credit Line
Solomon R. Guggenheim Museum, New York Guggenheim UBS MAP Purchase Fund, 2012
Accession
2012.149
Copyright
Wong Hoy Cheong
Artwork Type
Malaysian artist Wong Hoy Cheong's practice often engages with historical, political, and social influence. Beginning with local specificities, his works' commentaries reach beyond their immediate contexts. Colonization has had a broad influence on Malaysian experience, and this impact is explored by Wong in works such as Buckingham Street and its Vicinity (2002) and Downing Street and its Vicinity (2002). In these two lithographs, the artist merges and partially fictionalizes maps of London and Penang, his home state in Malaysia. The overlapping sites and place names narrate the artist's sense of dislocation on his first significant visit to the territory of Malaya's colonizers, and the lasting imprint of colonial life on the landscape of present-day Malaysia. His video installation Re:Looking (2002) also reorients the relationship of colonizer to colonized, depicted in a television program about a fictional postcolonial Austrian experience following the artist's imagined Malaysian colonization of Austria (1683–1995). Yet such works are not mere critiques of colonialism; rather, they reflect on the human capacity for social and cultural adaptation and flexibility in response to cultural and political confrontation.
Wong's Doghole (2010) is a nuanced exploration of the occupation of pre-independent Malaysia by the Japanese during and following World War II. It originates from his 1990 installation of painting, performance, and film Sook Ching ("cleansing" or "purge"). This analyzes the titular 1942 massacre through stories of terror and trauma related by survivors, and by the families of young Chinese who were detained by the Kempeitai (Imperial Japanese Army). Doghole portrays the same historical event but concentrates on the single account of Wong Kum Peng, one of very few survivors of the detention cells. In this video, the artist delves deeper into the psychological effects of war, suggesting that its conditions of great stress and uncertainty tend to elicit equally extreme and ambiguous responses, including fantasies of escape and complicity, as well as unexpected acts of empathy and compassion. Wong's use of contemporary animation techniques lends the work's reenactment of historical events a vivid quality that seems initially at odds with its grim subject matter. Yet in so doing, he extends its relevance beyond the history of a single event, relating it to comparable incidents of detention throughout the world. The video never makes clear why Wong Kum Peng was imprisoned, nor why he was allowed to survive, but does suggest that even tragic histories can incorporate alternative, hopeful narratives. Doghole is Wong's attempt to produce, in his word, a "beautiful" film about violence; his eschewing of a naturalistic approach in favor of giving a horrific subject aesthetic appeal ultimately accentuates the exceptional nature of war.
June Yap