Artist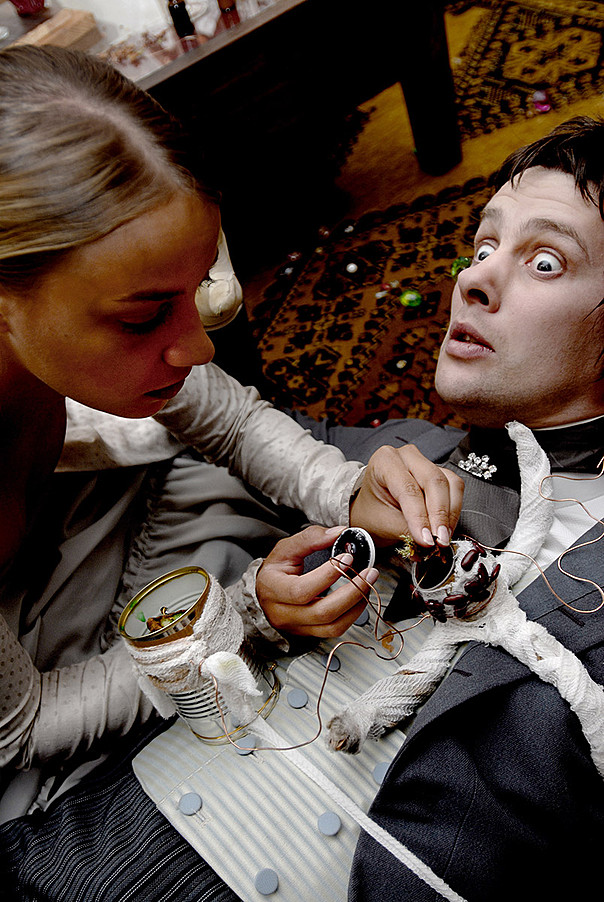 John Bock
Dandy
Artist
John Bock b. 1965, Gribbohm, West Germany
Title
Dandy
Date
Medium
Metal cocoon; found and constructed objects; color video, with sound, 59 min.
Dimensions
11 feet 2 13/16 inches x 19 feet 8 1/4 inches x 13 feet 1 1/2 inches (350 x 600 x 400 cm)
Credit Line
Solomon R. Guggenheim Museum, New York Purchased with funds contributed by the International Director's Council, 2011
Accession
2011.54
Copyright
John Bock. Dandy will screen in the New Media Theater on Friday, June 5, 12, and 19 at noon.
Artwork Type
Using lecture, theater performance, installation, and video, John Bock creates intricate, chaotic worlds that are at once darkly humorous and visually grotesque. His practice initially developed through staged performances of lectures in near gibberish that undermine the rational rhetoric of post-Enlightenment thought. Though dense with social, political, and cultural references, these works elaborate an alternate reality without overarching, coherent meaning. Bock has since created cinematic films that dramatize the absurdities of life and the negotiation between the modern world and technological invention. Dandy (2006) is a surreal period drama about a fictional nineteenth-century inventor's relationship with his servant, Louise, and his struggles with his own tortured genius. The spiraling narrative follows Monsieur Lautréamont's maddening search for aesthetic perfection through bizarre forays in poetry, fragrance, and even nature. The film was shot in the visually sumptuous Château du Bosc, the historic estate of Henri de Toulouse-Lautrec, the alcoholic aristocrat artist known for his vivid images of Belle Époque Paris. Equally engrossing are the curious contraptions built by Lautréamont (played by the artist) and operated by Louise in the film's frenzied, orgiastic finale.