Artist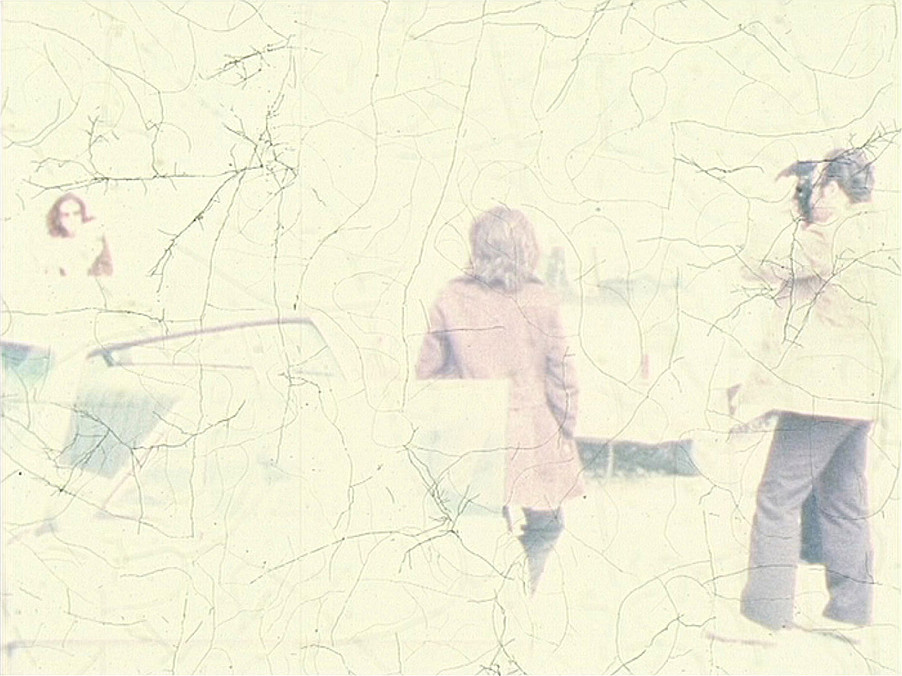 Joana Hadjithomas and Khalil Joreige
Lasting Images
Artist
Joana Hadjithomas and Khalil Joreige both b. 1969, Beirut
Title
Lasting Images
Date
Medium
Color video, transferred from Super 8 mm film, silent, 3 min.
Edition
edition 3/5
Credit Line
Solomon R. Guggenheim Museum, New York Purchased with funds contributed by The Guild Art Gallery, 2010
Accession
2010.30
Copyright
Joana Hadjithomas and Khalil Joreige
Artwork Type
Joana Hadjithomas and Khalil Joreige have collaborated since 1994 on videos, films, photographs, and installations that examine historical subjects while blurring the line between documentary and fiction. A central subject of their practice is the Lebanese Civil War (1975–1990) during which the artists came of age. Their works tend to complicate dominant narratives of the conflict by questioning the very act of representation. "We don't show images of war," Hadjithomas and Joreige have stated, "we show what war does to images."¹
In 2001, the artists discovered an undeveloped Super 8 film among the personal belongings of Joreige's maternal uncle Alfred Kettaneh Jr. The film, recorded in 1985 by Kettaneh shortly before he was kidnapped like 17,000 other Lebanese still missing from the civil war, became the source for this three-minute work titled Lasting Images. Some fifteen years after its creation, the artists developed the film, which by that point had survived a fire in Kettaneh's home and the ravages of civil war. In the resulting short cinematic sequence, vibrating black lines and washes of abstract forms dissolve into images of everyday life: a boat, the bay of Beirut, and a group of figures gathering on a sunny day, with one man even mugging for the camera at the end. Despite the fog of the damaged film stock, these latent images persist. "An image resurfaced," the artists reflected, "an image that was still there, as though it could not be completely erased and remained present, albeit as a ghostly appearance." The work's revelation, however, comes when the camera slowly zooms in on the landscape of the bay, a shot that suggests the cameraman's presence. Though the film is visually understated it captures the author in a state of suspended animation as its lasting image.
Lauren Hinkson
1. Victoria Lupton, "Image Conscious", NOW Lebanon, Sept. 30, 2011, accessed July 3, 2012.