Artist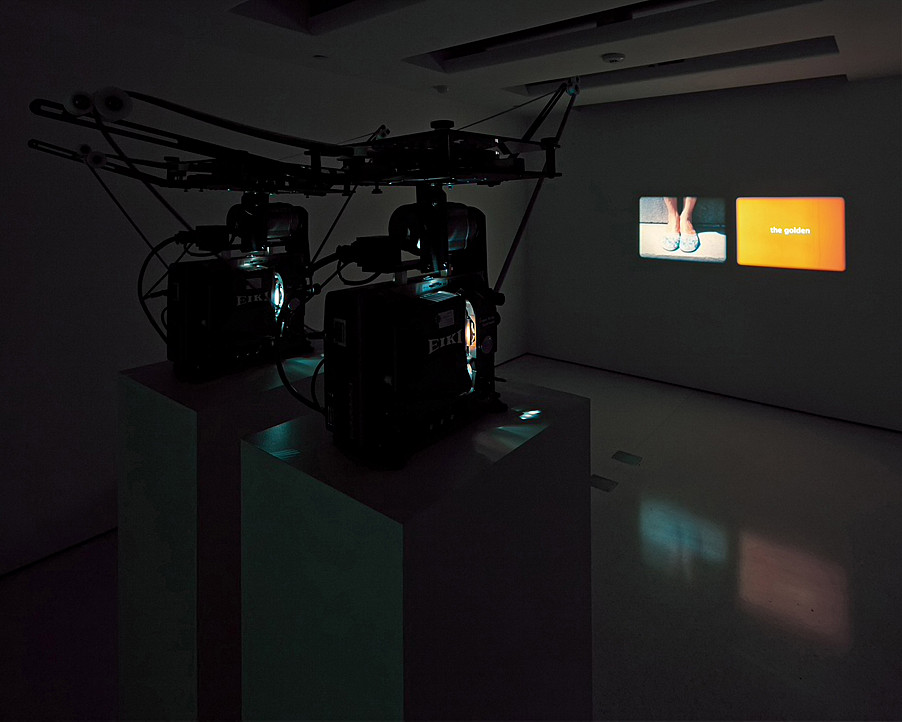 Lisa Oppenheim
Cathay
Artist
Lisa Oppenheim b. 1975, New York
Title
Cathay
Date
Medium
Two 16 mm color films, installation, silent, 7 min., 30 sec.
Dimensions
dimensions variable
Edition
edition 3/3
Credit Line
Solomon R. Guggenheim Museum, New York Purchased with funds contributed by the Photography Committee, 2011
Accession
2011.19
Copyright
Lisa Oppenheim. Installation view: The Deutsche Bank Series: Found in Translation, Solomon R. Guggenheim Museum, New York, February 11–May 1, 2011. Photo: David Heald © SRGF
Artwork Type
Cathay (2010) is titled after a 1915 volume by Ezra Pound, a modernist poet fascinated by notions of translation, with a particular focus on Asian languages ("Cathay" is an antiquated Western name for China). Incorrectly believing Chinese characters to be ideograms, or symbols that graphically represent ideas, Pound developed a poetic style in which abstract concepts were expressed through combinations of concrete images. This pictographic transfer between image and text inspired Lisa Oppenheim, who developed Cathay from a poem fragment by the eighth-century Chinese poet Li Bai that Pound had adapted for his book. Comparing that version with a more recent, scholarly translation, Oppenheim found that while Pound's text was in many ways incorrect, it possessed a warmth and spirit lost in the more literal, contemporary version. To tease out these differences, she made two synchronized films based on the texts, referencing Pound's Imagistic theory by replacing phrases with static shots taken in New York's Chinatown. As the piece begins, Pound's translation reads in full on the left while the contemporary translation is seen entirely through images on the right; as the films proceed, images intercede with Pound's text and the contemporary translation is revealed on the right. At no point is the original Chinese text seen—rather, viewers are presented with an ever-shifting variety of interpretations from which they can only hope to deduce the source.
Nat Trotman