Artist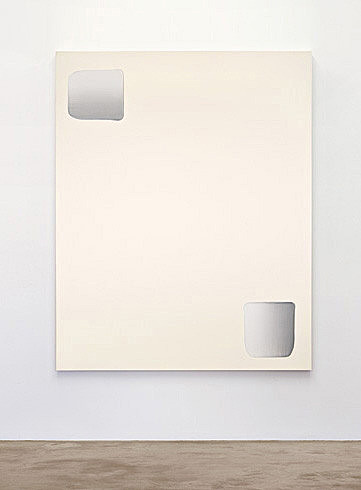 Lee Ufan
Dialogue
Artist
Lee Ufan b. 1936, Kyongnam, Korea
Title
Dialogue
Date
Medium
Oil and mineral pigment on canvas
Dimensions
89 3/8 x 71 5/8 inches (227 x 182 cm)
Credit Line
Solomon R. Guggenheim Museum, New York Gift, The Pace Gallery, New York, and Blum & Poe, Los Angeles, in honor of Lee Ufan, 2011
Accession
2011.7
Copyright
Lee Ufan. Photo © Norihiro Ueno. Courtesy The Pace Gallery, New York, and Blum & Poe, Los Angeles
Artwork Type
Active in Korea, Japan, and France since the 1960s, Lee Ufan has been creating a visual, conceptual, and theoretical terrain that has radically expanded the possibilities for Post-Minimalist painting and sculpture. Lee's innovative body of work revolves around the notion of encounter—seeing the bare existence of what is actually before us and focusing on "the world as it is."
Born in Korea in 1936, Lee studied painting at the College of Fine Arts at Seoul National University and philosophy at Nihon University in Tokyo. He rose to prominence in the late 1960s as the leading theorist and practitioner of Mono-ha (School of Things), a Japanese art movement that developed from the collapse of colonial world orders, antiauthoritarian protests, and the rise of modernity critiques. Lee's sculptures, presenting dispersed arrangements of stones together with industrial materials like steel plates, rubber sheets, and glass panes, recast the discrete object as a network of relations based on parity between the viewer, materials, and site. Lee was also a pivotal figure in the Korean tansaekhwa (monochrome painting) school, which offered a fresh approach to minimalist abstraction by presenting repetitive gestural marks as bodily records of time's perpetual passage. Lee has coupled his artistic practice with a prodigious body of critical and philosophical writings.
For Lee, restraint in creating art—even letting what has been created disappear—shifts the status of his works from that of material objects to fleeting lived experiences, and his nonproduction emerges as a nuanced critique of the Western societal prevalence of surplus and overproduction.
Dialogue (2010) is an emblematic painting of Lee's recent eponymous series, which consists of minimal marks placed on a white gesso ground. The limited number of discrete strokes made with a broad, flat brush loaded with gray paint positioned in charged configurations on expanses of white unpainted ground evokes a generative emptiness. Created as an act of intense concentration guided by an ethics of restraint, Dialogue emphatically affirms the painting's own physicality, as well as the infinite.
Alexandra Munroe