Artist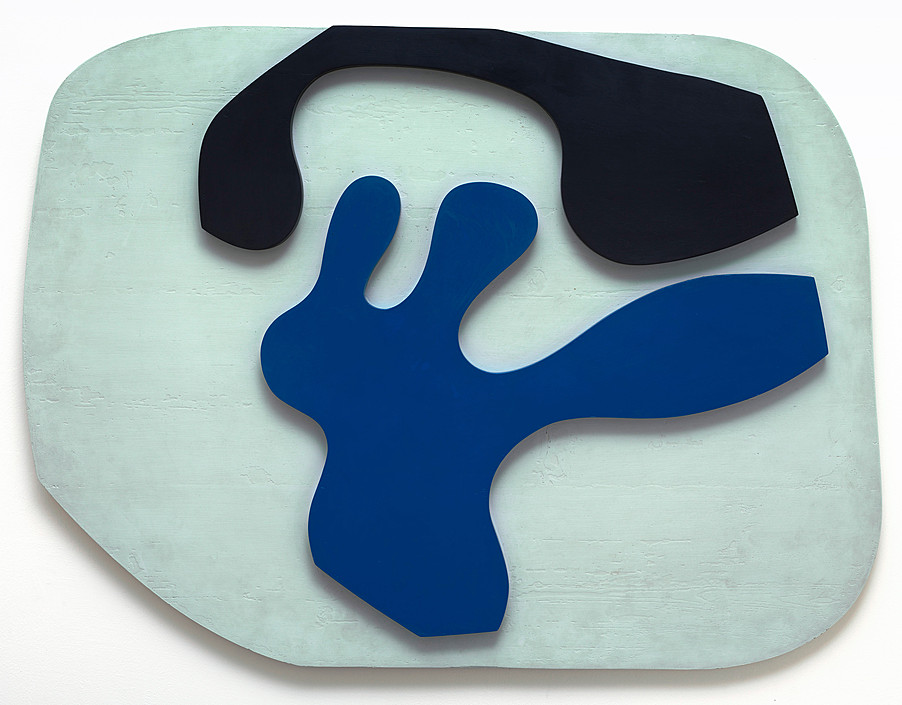 Jean Arp
Overturned Blue Shoe with Two Heels Under a Black Vault (Soulier bleu renversé à deux talons, sous une voûte noire)
Artist
Jean Arp b. 1886, Strassburg, Germany; d. 1966, Basel
Title
Overturned Blue Shoe with Two Heels Under a Black Vault (Soulier bleu renversé à deux talons, sous une voûte noire)
Date
Medium
Painted wood
Dimensions
31 1/4 x 41 1/8 inches (79.3 x 104.6 cm)
Credit Line
The Solomon R. Guggenheim Foundation Peggy Guggenheim Collection, Venice, 1976
Accession
76.2553.53
Copyright
2016 Artists Rights Society (ARS), New York/VG Bild-Kunst, Bonn
Artwork Type
Movement
Jean Arp participated in Dada activities in Zurich during the second decade of the 20th century; during the mid-twenties, he allied himself to a certain extent with Surrealism, which had assimilated many of the tendencies of Dada. Although Arp resisted the program of the Surrealists, he shared their faith in unfettered creativity, their celebration of spontaneity, and their antirational stance.
He executed his first monochrome wood reliefs in 1914, adding the element of color two years later. Composed of discrete wood forms mounted individually on wood supports, these reliefs are assembled like collages rather than carved. Arp continued to make reliefs throughout his life. By combining aspects of painting, collage, and sculpture, the reliefs of the teens and twenties served in some sense as a bridge to his sculpture in the round. Arp regarded his simplified forms as emblems of natural growth processes. As he wrote, "I looked for new constellations of form such as nature never stops producing. I tried to make forms grow. I put my trust in the example of seeds, stars, clouds, plants, animals, men, and finally in my innermost being."¹ According to Arp, his works carried their own momentum and arrived at organic solutions subject as much to the laws of chance as to his conscious manipulations. He commented on the "ridiculous" analogies of forms that resulted from this process; his descriptive titles, such as that of the present work and Shirt Front and Fork (Plastron et fourchette, 1922) or Dress with Eye and Navel (Robe à oeil et nombril, 1925–26), were often correspondingly whimsical.
Lucy Flint
1. Jean Arp, "Looking," in Arp, ed. James Thrall Soby, exh. cat. (New York: Museum of Modern Art, 1958), p. 12.