Artist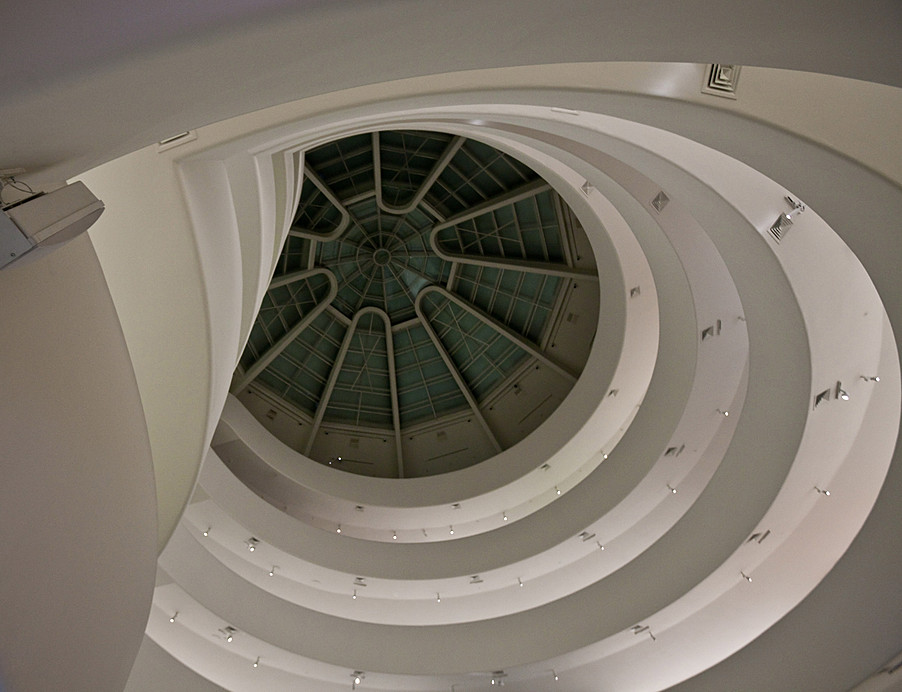 Susan Philipsz
The Shallow Sea
Artist
Susan Philipsz b. 1965, Glasgow
Title
The Shallow Sea
Date
Medium
Sound installation, 1 min., 15 sec.
Edition
edition 1/3
Credit Line
Solomon R. Guggenheim Museum, New York Purchased with funds contributed by the International Director's Council, 2010
Accession
2010.8
Copyright
Courtesy the artist and Tanya Bonakdar Gallery, New York. Installation view: Haunted: Contemporary Photography/Video/Performance, Solomon R. Guggenheim Museum, New York, March 26–September 6, 2010. Photo: David Heald © SRGF
Artwork Type
Susan Philipsz uses song as a way of drawing attention to architectural space. She studied sculpture in art school, but rather than fabricate solid materials that respond to or oppose architecture, she chooses instead to record herself singing without instrumental accompaniment, then broadcasts the recordings in public places. Her sound pieces take advantage of the amplification of water under a bridge, for example (The Lost Reflection, made for the Skulptur Projekte Münster, 2007), or subtly infiltrate the chatter and hubbub at a crowded bus station (In Guadalupe, commissioned by ArtPace San Antonio and installed at the San Antonio Greyhound bus station in 2003). The Solomon R. Guggenheim Museum commissioned Philipsz to make a new piece for the 2010 exhibition Haunted: Contemporary Photography/Video/Performance. Philipsz responded both to the theme of the exhibition, which focused on art made with new technologies that embodies a melancholic longing for the past, as well as the Guggenheim Museum's iconic building designed by Frank Lloyd Wright. She sang a version of the traditional folk song "Willow Waly," which had been sung by a child for the 1961 film The Innocents, which in turn was based on Henry James's The Turn of the Screw. Both the book and the film address the notion of childhood innocence and its possible corruption when exposed to adult emotions such as desire or fear. The opening lyric reinforces the story's tragic theme: "We lay my love and I beneath the weeping willow. But now alone I lie and weep beside the tree."
The song played every ten minutes in the Guggenheim Museum's rotunda, echoing throughout the space. The mournful, folklike melody resonated within the modern interior, evoking a pastoral setting that could be seen as incongruous with Wright's sinuous white design. Philipsz specializes in triggering these kinds of uncanny juxtapositions: Using only her voice, she manages to hark back to a distant and elusive past while simultaneously making listeners profoundly aware of their present surroundings.
Claire Barliant