Artist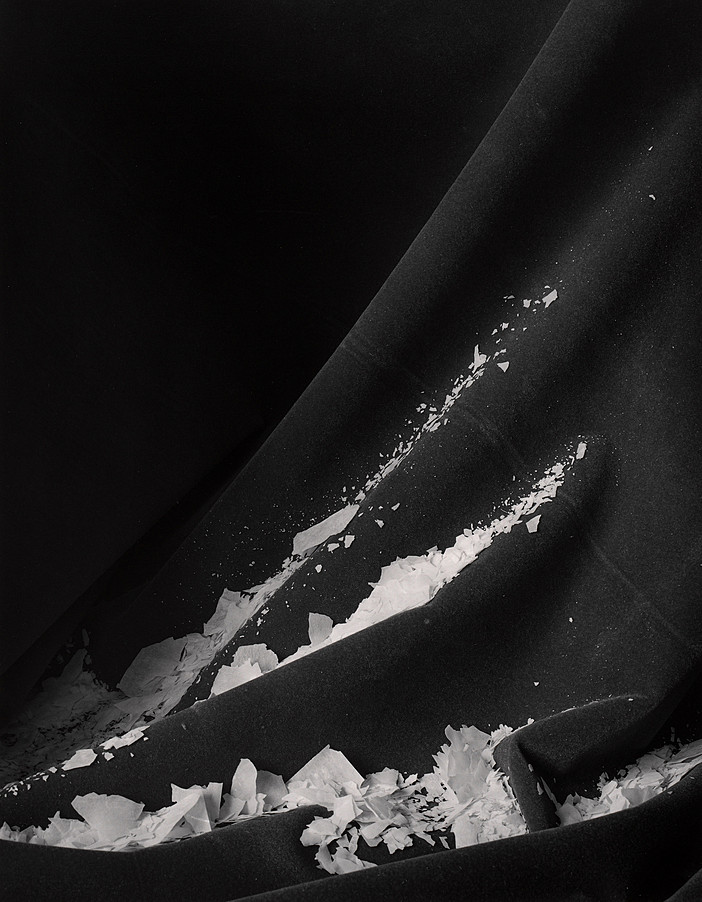 James Welling
In Search Of...
Artist
James Welling b. 1951, Hartford, CT
Title
In Search Of...
Date
Medium
Gelatin silver print
Dimensions
18 x 14 inches (45.7 x 35.6 cm)
Edition
edition 3/5
Credit Line
Solomon R. Guggenheim Museum, New York Purchased with funds contributed by Manuel de Santaren, 2008
Accession
2008.15
Copyright
James Welling
James Welling's photographic practice spans a diverse range of media and subject matter, ranging from Polaroids to gelatin-silver prints to photograms, and from images of trains and factories to landscapes and abstractions. Despite his variation, Welling's oeuvre often focuses on the tension between imagination and reality. Part of a 1981 series of images with evocative titles such as Wreckage, Island, and The Waterfall, In Search Of . . . is an image that hovers between abstraction and representation, between documentary and formalist strategies— modernist subject matter filtered through a postmodern lens. A swath of dark fabric sweeps downward in an elegant gesture, its folds littered with white flakes conjuring thoughts of snow, broken pottery, or a nocturnal terrain. A wealth of allusions spills from the image, and yet, Welling tempers these connotations with the banal reality of the subject matter: a velvet curtain strewn with crushed phyllo dough. The curtain itself mimics the dialectical structure of the image itself: a gesture toward theatricality and the idea of something hidden, it simultaneously refers to the revealing, quotidian drape on which still lifes are displayed. In its form and content, In Search Of . . . explores the seam that connects fact and fiction.
Helena Winston