Artist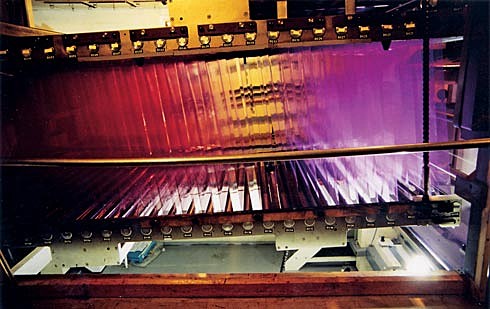 Tacita Dean
Kodak
Artist
Tacita Dean b. 1965, Canterbury, UK
Title
Kodak
Date
Medium
16 mm color and black-and-white film, with optical sound, 44 min.
Dimensions
dimensions variable
Edition
edition 4/4
Credit Line
Solomon R. Guggenheim Museum, New York Purchased with funds contributed by the International Director's Council and Executive Committee Members: Tiqui Atencio Demirdjian, Christina Baker, Edythe Broad, Janna Bullock, Rita Rovelli Caltagirone, Dimitris Daskalopoulos, Harry David, Caryl Englander, Shirley Fiterman, Laurence Graff, Nicki Harris, Dakis Joannou, Rachel Lehmann, Linda Macklowe, Peter Norton, Tonino Perna, Inga Rubenstein, Simonetta Seragnoli, Cathie Shriro, Ginny Williams, and Elliot K. Wolk, and Sustaining Members: Linda Fischbach, Beatrice Habermann, and Cargill and Donna MacMillan, 2007
Accession
2007.129
Copyright
2006 Tacita Dean. All rights reserved.
Artwork Type
Throughout her oeuvre, Tacita Dean has investigated our culture of obsolescence, exploring such themes as architectural relics, portraiture, history, and memory. But it is perhaps her compelling 16mm films for which the artist is best known. Dean's Kodak and Noir et Blanc (both 2006) address the approaching obsolescence of celluloid film, a format that is becoming increasingly scarce as it is replaced by digital alternatives. Dean became acutely aware of the threat to her chosen medium when she was unable to obtain standard 16mm black-and-white film for her camera. Upon discovering that the Kodak factory in Chalon-sur-Saône, France, was closing its film production facility, Dean obtained permission to document the manufacture of film at the factory, where cameras had never before been allowed. The resulting works, Noir et Blanc and Kodak, turn the medium on itself and constitute a contemplative elegy for the approaching demise of a medium. Both films follow the production of celluloid as it runs through several miles of machinery. Noir et Blanc was filmed on the final five rolls of 16mm black-and-white Kodak film that Dean had acquired, while Kodak captures the vivid luminosity of the material.