Artist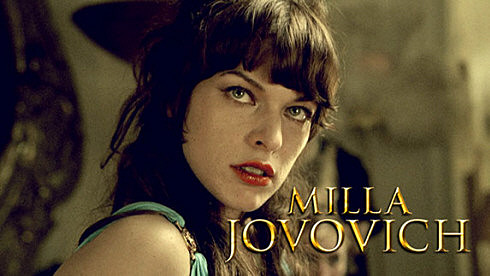 Francesco Vezzoli
Trailer for the Remake of Gore Vidal's Caligula
Artist
Francesco Vezzoli b. 1971, Brescia, Italy
Title
Trailer for the Remake of Gore Vidal's Caligula
Date
Medium
Color video, transferred from 35 mm film, approximately 5 min.
Dimensions
dimensions variable
Edition
edition 2/3
Credit Line
Solomon R. Guggenheim Museum, New York Gift of the artist; Giò Marconi, Milan; and Heather and Tony Podesta, 2006
Accession
2006.6
Copyright
Francesco Vezzoli
Artwork Type
Eliciting comparisons to the work of Andy Warhol, Francesco Vezzoli's embroideries, videos, and live performances revolve around celebrities and the mechanics of fame and publicity. After producing works inspired by his favorite directors and divas of the 1960s, he turned his attention to the phenomenon of the contemporary Hollywood blockbuster in 2005. For Trailer for the Remake of Gore Vidal's Caligula, Vezzoli created a star-studded trailer for an imaginary big-budget remake of the controversial 1979 cult classic Caligula. Featuring Helen Mirren and Adriana Asti from the original cast as well as young stars such as Milla Jovovich and Courtney Love, the spoof trailer is a high-camp parody of the superficiality and vacuousness of Hollywood. It is also an attempt to return ownership of Caligula to its original screenplay writer, Gore Vidal, who distanced himself from the project after major disagreements with producer Bob Guccione and others. Not only is Vidal's name restored to the title, but he also introduces the trailer, explaining his original vision for the film as an allegory of the universal tendency for unbridled power to lead to madness and violence. It is a lesson that Vezzoli suggests is particularly timely today.
—Ted Mann